Fun
Fun - Website - monoface
Fun - Wallpaper - wallpapers-room.com
Fun - Craft - Instructables.com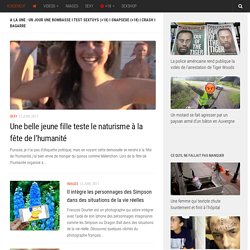 Fun - Videos - koi-de-neuf.fr
koi de neuf est un blog à caractère pornographique en conséquence il est exclusivement réservé à un public majeur et averti. Ce site internet contient des textes, images, liens et video sexy à caractère pornographique et video à caractère violentes qui peuvent choquer certaines sensibilités. Je certifie sur l'honneur : - Etre majeur selon la loi en vigueur dans mon pays.
Fun - Games - Boomtown.net
Fun - Games - WOW - Eternity Paradize
Fun - Blog - GetBetter.fr
Fun - Blog - ManBabies.com - DAD?
Fun - Wallpaper - Desktoptopia ☆ 
Fun - Emoticons - Addemoticons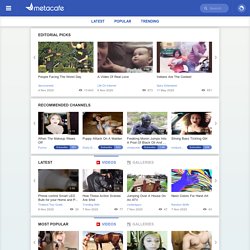 14:52 by CinemaSins (3/31/14) 1,231 views We've heard your cries, and finally decided to go back to the Twilight series, and now we remember why we stayed away for so long. We found some sins... thought we'd share them. 202:20 by GorillaNation (3/24/14) 23,107 views A spelling bee loser sets out to exact revenge by finding a loophole and attempting to win as an adult. 313:09 by CinemaSins (3/20/14) 0 views You asked for it, and it was basically the biggest box office movie of 2013, so... here are all the sins in The Hunger Games: Catching Fire. Try to remember the books do not f*cking matter. Thank you, come again. 402:34 by CNET (3/4/14) 1 views CNET's Dan Graziano shares with you tips and tricks for Google's latest flagship smartphone. 515:48 by Node (2/7/14) 13,336 views It's our latest attempt to survive in the post-apocalyptic kill-or-be-killed world of DayZ.
Jeux sur Miniclip Welcome to Miniclip.com, the leading online games site, where you can play a huge range of free online games including action games, sports games, puzzle games, games for girls, mobile games, iPhone games, Android games, Windows Phone, games for kids, flash games and many more. Joueurs et performances On Miniclip you can play games to compile games statistics such as high scores, and rankings on your own player page and can receive awards for playing games. You can also create your own Miniclip avatar with clothing and accessories to represent you in our fun Miniclip games. You can play single player games or play advanced massive multiplayer games with other players from around the world.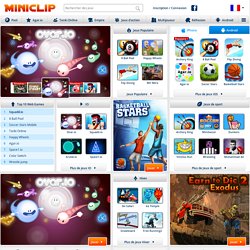 Fun - Games - WoWDBU - BDD
Fun - KOURTRAJME
The Xiao Xiao series was created by Zhu, a mysterious man from the east who has blessed us with some of the best stick-figure games and movies on the planet. You will be amazed at how fluid these sticks move! Xiao Xiao No. 1 by ZhuThe original XX was in AVI format, but here it is - converted to Flash!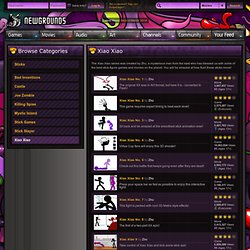 Fun - Xiao Xiao flash