Stuff
Keeping Business Data Safe on Mobile Phones March 20, 2014 4:03 amTechnology As phones become more and more like mini-computers, they are increasingly being used to access a company's data and network, whether by your telecommuting employees who never step foot in the office, or traditional employees trying to make the most of the wait time between client appointments. As it becomes more common for employees to […] Read More »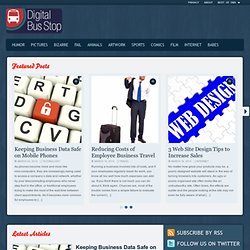 Digital Bus Stop - Comics - Movies - More
Home | ResourceFurniture
Long Range Shooting Simulation Demo
KuvatON.com - Funny Pics
An over-sized bird's nest offering you a secluded, suspended sanctuary and unusual meeting place: it's the perfect place for relaxation, meditation and open-air conversations - NESTREST. NESTREST is made of an especially strong DEDON fiber (4 cm wide, instead of 2 cm), guaranteeing a sturdy and solid weave with excellent properties: it shelters those within, allowing them to look out while preventing outsiders from seeing in – a perfect feeling of security! Creators of the NESTREST, an innovative new hanging pod woven from supersize strands of DEDON Fiiber, Daniel Pouzet and Fred Frety are two of Paris's most intriguing design talents. Close collaborators of Jean-Marie Massaud, with whom they have forged new ways of working and approaching design, Daniel and Fred bring a rich diversity of experience to each project they undertake, alone or in a team.
Nestrest - Hanging lounger - natural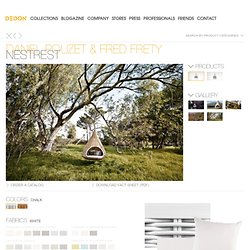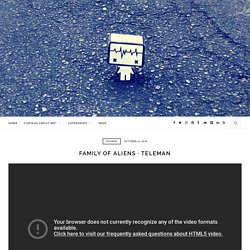 The Curious Brain
A path of sighs through the emotions of life. A tribute to the art and her disarming beauty. Directed by Rino Stefano Tagliafierro
swirly
Redefining the Media
Numaga.com
Toegang geweigerd Deze pagina wordt getoond, omdat de domeinnaam die u zoekt is geblokkeerd. Bent u de beheerder van deze domeinnaam? Neem dan contact op met TransIP BV. Let op: informatie wordt enkel verstrekt aan de beheerder, niet aan derden.
TMF Travel : Push-up posters
Daily pics of Douchebags - welcome to the Douche Archives
882
First Cellular Automata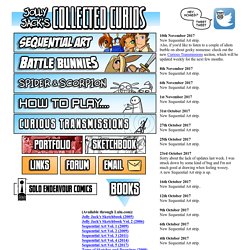 Jolly Jack's Collected Curios
23rd January 2014New Sequential Art strip. 18th January 2014New Sequential Art strip. 15th January 2014New Sequential Art strip. 10th January 2014New Sequential Art strip. 6th January 2014OK....this is the part where I sheepishly try to creep back into the house without anyone noticing, despite A) the ungodly hour, B) I've spent the past 15 minutes trying to open the door with my car keys and C) I'm wearing a turkey on my foot and 2 party hats on my chest.No updates over December due to people continually giving me food to eat, prezzies to open and small children to amuse (Things I learned at Christmas: Put a bucket on a toddler's head and they leave you alone.