Class Ideas
Jeff & Erin's EPIC Wedding Trailer: Save the Date. Photos of Children From Around the World With Their Most Prized Possessions. Chiwa – Mchinji, Malawi Shot over a period of 18 months, Italian photographer Gabriele Galimberti's project Toy Stories compiles photos of children from around the world with their prized possesions—their toys.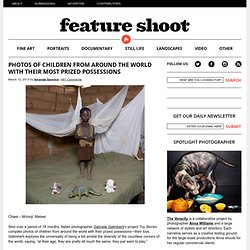 Galimberti explores the universality of being a kid amidst the diversity of the countless corners of the world, saying, "at their age, they are pretty all much the same; they just want to play." Monkey swims lengths at Mumbai public pool - video | World news. Dale Irby and his recurring tank top | World news. Cannes Lions: Channel 4 Paralympics ad among Film Lions contenders | Media. Channel 4 Paralympics - Meet the Superhumans (Annotated Version) Cannes Lions: Dumb Ways to Die scoops top award | Media. A campaign to promote train safety featuring animated characters involved in extremely Dumb Ways to Die has been named the best TV advertising campaign in the world, pipping Channel 4's Meet the Superhumans ad for the London Paralympics.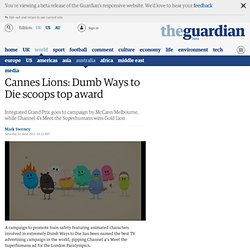 Dumb Ways to Die, a clever public service message from Metro Trains in Melbourne, has swept all before it becoming the most successful ad campaign in the history of the Cannes International Festival of Creativity. The TV and online ad, which features characters killed in bizarre ways such as poking a bear with a stick and swimming with piranhas to push the idea that deaths due to silly activity on or around trains are the most pointless, has become an internet hit notching up more than 50m views on YouTube. The campaign, by agency McCann Melbourne, has taken five grand prix awards, the most that a campaign has ever notched up at the awards. It has won the film, radio, PR, direct and integrated categories. Wealth Inequality in America, Perception vs Reality. Is this the worst first day in history? Rookie news anchor A.J. Clemente sacked after first words on air are 'f****** s***' - Americas - World.
Mr Clemente, a rookie KFYR news anchor, opened his first - and indeed last - broadcast for his new station by saying 'f****** s***' into a live microphone, leaving his co-anchor, and no doubt his producers, dumbfounded by his sweary outburst.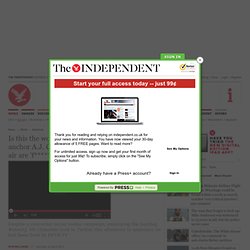 Video footage of the incident, which has now gone viral, shows Mr Clemente's colleague Van Tieu, who was clearly thrown by his colourful language, stumble mid-introduction. Clemente then thanks Tieu for the introduction and begins talking about his history, saying he is a graduate of West Virginia University and: 'I'm used to, you know, from being from the East Coast.' He goes on to read a news story about a fatal crash that happened earlier that day. Following complaints about the broadcast KFYR-TV responded with a post on Facebook. Dove Real Beauty Sketches. Go To Sleep - A film by Luis Carlos Uribe. Best Idea Ever! The Story of Keep Calm and Carry On. Timeline Photos. Timeline Photos. High school basketball player passes ball to mentally challenged player on the other team. The separatist map of Africa: interactive | World news. Não confie na foto do Perfil !!!
Wall Photos. Maria the goose, this man's best friend | video | @GrrlScientist | Science. Maria in quarantine at the Los Angeles Zoo (screenshot/CBS News).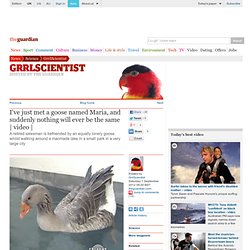 This interesting video shows how strong the pair bond can be in many bird species. Even when they choose the wrong mate, geese are loyal, affectionate and protective. Wall Photos. GCSE results row: a highly testing week as term-time looms. Link to video: GCSE students in Paddington on their results After the tears and despair of GCSE results day, when teenagers up and down the country received D grades in their English rather than expected Cs, a wave of recrimination and threats swept through the education establishment this week.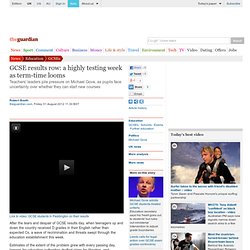 Estimates of the extent of the problem grew with every passing day, lawyers for education authorities drafted plans for litigation, and teachers' leaders piled pressure on the education secretary, Michael Gove, accusing him of political interference that has hit the poorest, most disadvantaged students hardest. Fox news: floorboard outfoxes flustered fox | UK news. The RSPCA has been called out to rescue a flustered fox – which had been "outfoxed" by a floorboard.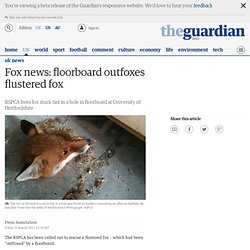 Builders at the University of Hertfordshire spotted the trapped animal's head poking out of a hole in the floor while renovating an office this week. It is thought the fox was trying to wriggle through the section of flooring when it became stuck fast at the university's de Havilland campus in Hatfield. RSPCA animal welfare officer Kate Wright, who freed the fox, said: "I have to admit that when I arrived I was faced with a very odd sight. Chinese parents defrauded by 'perfect' education | World news.
Parents were told by a Shanghai summer course that their children would be taught to read a book in just 20 seconds.
Photograph: Wang Ying/Xinhua Press/Corbis For ambitious Chinese parents, the opportunity was too good to miss – even with its 100,000 yuan (£9,950) price tag. Their children would learn to read books in 20 seconds and identify poker cards by touch. The most talented would instantly see answers in their heads when presented with test papers. Thai vegetable sweet chilli - innocent – 100% pure fruit smoothies, orange juice, kids smoothies and tasty veg pots.
380g Cooked coconut rice (17%) [water, rice, onion, black turtle beans, desiccated coconut, spring onion, rapeseed oil, coconut, garlic, sea salt, thyme], carrot, tomato, onion, water, red pepper, sweetcorn (4%), mango (2%), pineapple, pinto beans, coconut, demerara sugar, tomato paste, cornflour, coriander, rapeseed oil, curry powder [spices, mustard* powder, salt, rice flour], ginger purée, red chilli, garlic, white wine vinegar, sea salt, pimento,paprika, thyme, oregano, smoked paprika, black pepper, cinnamon.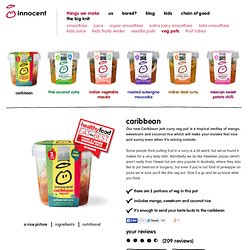 For allergens see ingredients with *. May also contain nuts Nutritional information 380g as a % of an adult's Guideline Daily Amount: The Los Angeles river lives again | World news. A scorching morning in the San Fernando valley and I am driving up and down Balboa Boulevard, parks and fields either side of the motorway, lost.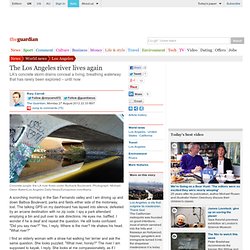 The talking GPS on my dashboard has lapsed into silence, defeated by an arcane destination with no zip code. I spy a park attendant emptying a bin and pull over to ask directions. He eyes me, baffled. I wonder if he is deaf and repeat the question. He still looks confused. What can I do about my nightmare boss? | Money. The reader's quandary: 'I have to leave the office at least once a day to calm down.'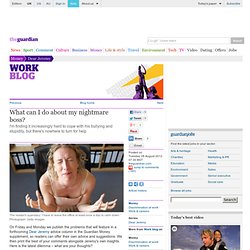 Photograph: Getty Images On Friday and Monday we publish the problems that will feature in a forthcoming Dear Jeremy advice column in the Guardian Money supplement, so readers can offer their own advice and suggestions. Why do I have to switch off my Kindle for takeoff and landing? | Technology. Are Kindles really responsible for any 'non-intentional emissions'? Photograph: Alamy I have done a bit of travelling recently, and each time I've flown, I have had a conversation with the cabin crew that goes something like this. "Turn off your Kindle, please, for landing. " New Africa: Ghanaian tech innovator who led counterfeit drugs crackdown | Technology | The Observer.
Bright Simons in Accra, Ghana, with a drugs package showing the mPedigree anti-counterfeiting system. Photograph: Nana Kofi Acquah for the Observer New Review Before Bright Simons became one of Africa's most dynamic technology innovators, he was an astrophysicist. He won a scholarship to Durham University but decided in the end that it was "not sufficiently practical". "I had been in student politics and I had this idea I could help change things," he says. He turned instead to migration studies, winning another EU scholarship, having decided that he wanted to help refugees.
Hideously diverse Britain: a postcode problem for Parisians in London | UK news. Another migrant housing problem. Migration problems are ten-a-penny but I wouldn't have known about this were it not for the magazine Spear's Wealth Management. Some issues fly under the radar. This is one of those. It concerns the wealthy French. There are 400,000 in London and more are en route apparently, to escape President Hollande's 75% tax demand. Clive Owen on Shadow Dancer: 'It's not apportioning blame or being judgemental' After capitalism: ''Beyond Capitalism" Ice-cream vans, by Luke Stephenson – in pictures | Art and design. Glasgow Ice Cream Wars. Ice cream vans, such as this one, announce their arrivals at the stops along their "runs" with musical chimes, played via loudspeakers.
The Glasgow Ice Cream Wars were conflicts in the East End of Glasgow in Scotland in the 1980s between rival ice cream van operators, over lucrative drug distribution territory. The conflicts involved daily violence and intimidation, and led to the deaths by arson of several members of the family of one ice cream van driver and a consequent court case that lasted for 20 years. The conflicts generated widespread public outrage, and earned the Strathclyde Police the nickname the "serious chimes squad" (a pun on Serious Crime Squad) for its perceived failure to address them.[1][2] Store Wars: Domino's and Pizza Hut | Money. Amateur art restorer admits to damaging Ecce Homo mural - video | Art and design.
Spanish church mural ruined by well-intentioned restorer | Art and design. Smartphones on holiday: is that a smart idea for your work-life balance? | Technology. Five examples of civil disobedience to remember | Richard Seymour. Vegan dating: Finding love without meat or dairy. The animated history of the Financial crisis, five years on. Katie TV Promo: Asking The Right Questions. 21st Century Icebreakers: 10 Ways To Get To Know Your Students with Technology. Pyramid Discussion | English Advantage. The Best Funny Movie/TV Clips Of Bad Teachers. Glogpedia - the best of Glogs | Glogster. Mom, Stop Reading My Public Profile! [Infographic] Brandless Blog. We are all connected. Deliberate Practice Infographic. Can Employees Be Trusted to Work From Home? [INFOGRAPHIC] Tracking American Poverty & Policy. Online Etiquette Cheat Sheet: Social Media, Email & IM | Teaching EFL. Don't Waste Time [INFOGRAPHIC] | Infographics for English class.
London 2012: USA relay hero Manteo Mitchell breaks leg but keeps running | Sport. Rome airport staff find unexpected item in bagging area: a sleeping man | World news. London 2012's oldest competitor, Hiroshi Hoketsu, takes the reins | Sport. Le Miroir. Saturday jobs: your memories of weekend working | Money. London cable car offers investor's-eye view of the Thames | UK news. Perhaps one of the best anti-smoking ads ever created. What is the Federal Reserve and what does it do? – an animated guide | Business. Thoughts Of Angel. London Transport Museum » Behind the scenes at TfL's Lost Property Office. Sounds of Europe: Amsterdam - video.
Britain's best views: Blackpool Tower, Lancashire # Italian tourists saved from sea in Somerset after calling Boots chemist | UK news. Clip joint: 'Bad-ass one-liners' | Film. Dull and Boring? Not any more for Scottish village and US town | UK news. Horse riding in Iceland with Marcel Theroux - the Guardian. Elephant Plays with a Galaxy Note!
Hilary Clinton addressing the Open Government Partnership in Brasilia. India's women turning to guns for protection - the Guardian. Teaching students how to haggle in English | Luiz Otávio's English Language Teaching Page. Open government in action: Yemen, beating censorship. SpaceX prepares to launch first commercial flight to space station | Science. Short video to help you present "be used to" | Luiz Otávio's English Language Teaching Page. Digging Deep: Fresh & Creative Tips for Teaching Word Roots. Steel Production - Wuhan Iron & Steel Work With GE to Improve Efficiency | GE Energy. The M25 tour – audio slideshow | Travel. How to Tip Properly. Exam season has begun: feeling stressed?
"How you may live and travel in the city of 1950″, c.1925. A letter to ... Story of Send on Google Green. How to Be an Entrepreneur. White House Interactive Tour. Prince Charles presents the weather at BBC Scotland. How the world of 1950 looked in 1925 | Infographic | Datablog | News. Landmark Rush. 10 things not to say in a job interview | Money. Inside Every Good Dog « allatc. Www.veryfunnyads.com. How Oil Prices Affect the Economy: Calling for a Third Industrial Revolution. How A Ponzi Scheme Works. Very Funny Ads « TeflTecher : Tasks, Videos and Opinions for Tefl Teachers. Time-management tips from extremely busy people. London 2012: Field hockey goalkeeper Beth Storry - video profile. L is for Linguistic landscape. How to land a plane in an emergency | World news. Open government in action: Georgia, one stop shop.
---