Design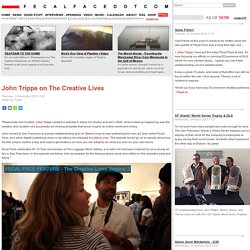 FECAL FACE DOT COM
SAN FRANCISCO --- The Ever Gold Gallery deserves a major congratulations on the opening of their new show, celebrating the fifth anniversary of the gallery (PHOTOS). With work from tons of artists, they somehow managed to balance the amount of work with the small space and it felt perfect. There was a diverse range of mediums, from film to paint to sculpture and fiber, and it helped show the breadth of the gallery's work over the last five years. It was packed full of people and therefore very hot inside, but it was filled with excitement that spilled out into the street. This is definitely a show worth checking out, and has work from several Bay Area artists, supporting the local scene.
Rounding Up the Top 10 jQuery Lightbox Scripts
Everyone loves lightbox javascript effects, since the original Lightbox script there has been countless clones generated for all the popular Javascript libraries. This collection rounds up the top ten Lightbox scripts for jQuery in particular, so remember to keep it bookmarked for your next design project! jQuery Lightbox Plugin Supported Media: Images View Demo Download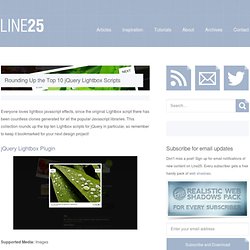 void()
Oranjemund, Namibia. It seems to be the largest diamond mine vehicle graveyard, and yet there are barely any pictures of it. Satellite photos of the area could let you guess how big it is. The mine owned by De Beers is reputed to have the largest private earthmoving fleet in the world. From the texts I have found here and there, my understanding is that that people are not allowed to visit those the area for safety reasons, hence the lack of available photos.