Daily Reading and Reference Sites, Blogs, Newsletters
Back to Work #53: The Wages of Security. GTD Project Series: Natural planning model. Do you have projects that are stale and not going anywhere?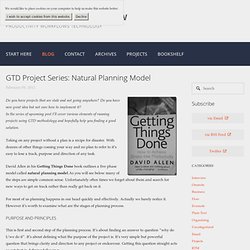 Do you have new great idea but not sure how to implement it? In the series of upcoming post I'll cover various elements of running projects using GTD methodology and hopefully help you finding a good solution. SSI Echo | writing file, date and time information to a page using Server Side Includes. Path // → → SSI ECHO In addition to including files into your page, Server Side Includes can also be used to get information from the server and write it to the page before it is sent to the reader.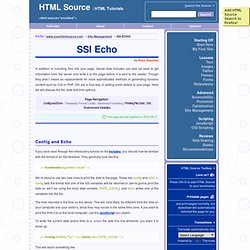 Though they aren't meant as replacements for more sophisticated methods of generating dynamic content such as CGI or PHP, SSI are a nice way of adding small details to your page. Here we will discuss the file, date and time options. Geckozone : le portail francophone des logiciels basés sur Gecko (Firefox, Thunderbird, Seamonkey, Camino, Kompozer, etc.) Free tutorials on HTML, CSS and PHP - Build your own website - HTML.net. HTML Examples. W3Schools Online Web Tutorials. PhpBB • Free and Open Source Forum Software.
---