Knowledge gap
¿qué es el Modelo SECI? Explicación Ikujiro Nonaka y Hirotaka Takeuchi proponen un modelo de proceso de creación de conocimiento para entender la naturaleza dinámica de la creación del conocimiento, y para manejar tal proceso con eficacia: el Modelo SECI.
Modelo SECI (Nonaka Takeuchi)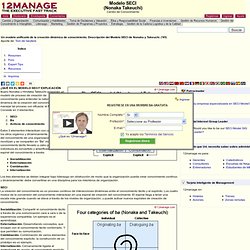 GestionConocimientoModelo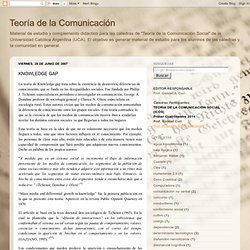 La teoría de Knowledge gap trata sobre la existencia de desniveles, diferencias de conocimiento, que se funda en las desigualdades sociales. Fue fundada por Phillip J. Tichenor, especialista en periodimo e investigador en comunicación; George A.
KNOWLEDGE GAP
Social Media Today | Three Keys You Need to Know About Personal
cartoon by @gapingvoid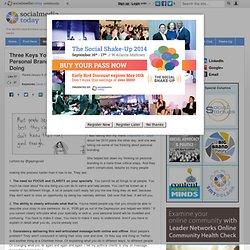 Bloggers and (Personal) Brand-Building
eMarketer estimates nearly 28 million US Internet users write a blog in 2009, and those bloggers run the gamut from hobbyists and part-timers to self-employed and corporate bloggers.