Servizi associati
This adage really applies in the antiques / flea market realm. Some dealers peruse newspaper classified ads for yard sales, and then knock on a seller's door the night before the sale. (I'm not advocating this—it can annoy the homeowners, but sometimes they're happy for the early sales.) At flea markets and antique shows, a lot of the action happens in the parking lot during the set-up before the show opens.
Tips for Hunting for Treasure and Antiques at Flea Markets « Killer Stuff And Tons Of Money by Maureen Stanton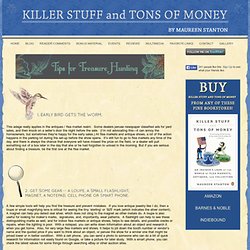 Save the date • 07 :: 09 :: 2013 • il luogo è da scoprire! Street Dinner #4, sotto le stelle di Ferrara! Sabato 7 settembre 2013 la città estense torna ad emozionare con la quarta edizionedell'evento più mobile che ci sia.
Street Dinner 8 settembre 2012 - sotto le stelle di Ferrara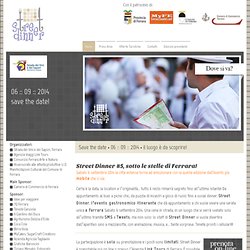 Cantiere Bovisa: locations per servizi fotografici, video e spot televisivi- noleggio props - Milano
Reuber-Henning
Nel nostro e-shop, negozio elettronico può trovare dei tappeti autentici, orientali, fatti a mano, ai prezzi più bassi. La nostra collezione, constantamente rinnovata, include migliaia di tappeti persiani, selezionati e testati uno per uno da parte di valutatori esperti sulla qualità e unicità. Tappeti nomadi, classici e moderni, e tappeti kilim di tutti i tipi, disponibili a prezzi imbattibili.
Tappeti Moderni-CarpetU2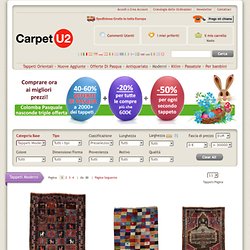 First Choice for Realtors! Let Professional Homestaging and Design stage your home. With the largest furniture inventory, we will stage your home to sell it faster for maximum profit. We are the premiere home staging and design professionals in North Carolina and New Jersey. View our gallery NOW.
Home Staging Raleigh NC | Interior Redesign Company | Real Estate Staging Services | House Stagers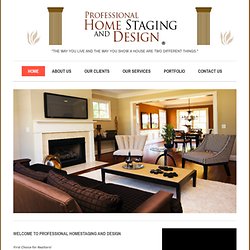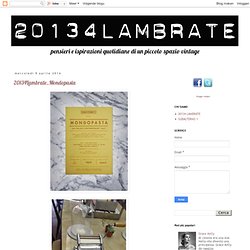 Vivace come la speranza che vuole infondere alla sua terra. Così è Fatoumata. E così è il suo stile, emblematizzato dall'abito con cui ha ritirato il premio Art for Peace della fondazione Veronesi. L'attrice e cantante è fuggita dal Mali a 19 anni perché le era stato imposto un matrimonio. Vi è tornata solo nel 2013 per realizzare MALI-KO, inno alla pace con altri musicisti maliani in risposta alla guerra civile che ha sconvolto il paese.
20134 Lambrate
Leroy Merlin
Arreda gli spazi come vuoi tu *Requisiti minimi di sistema: Equivalente a 1 gigahertz (GHz) o più, Scheda grafica con 32Mb di memoria, Risoluzione schermo 1024x768, Connessione Internet a banda larga.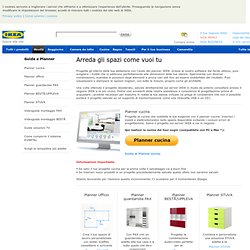 Progetta con i planner
Vai al contenuto principale I cookies servono a migliorare i servizi che offriamo e a ottimizzare l'esperienza dell'utente. Proseguendo la navigazione senza modificare le impostazioni del browser, accetti di ricevere tutti i cookies del sito web di IKEA. Privacy policy | Come usiamo i cookies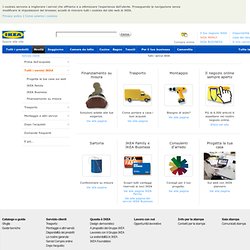 I nostri servizi - IKEA Business
Come usiamo i cookies I cookies servono a migliorare i servizi che ti offriamo. Alcuni sono strettamente necessari alla funzionalità del sito, mentre altri consentono di ottimizzarne le prestazioni e di offrire una migliore esperienza all'utente. I cookies strettamente necessari permettono di: ricordare il contenuto del tuo carrello ricordare a che punto dell'ordine sei arrivato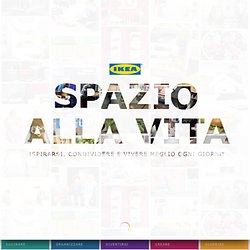 unnamed pearl
So what can MOD FOX STYLE offer you? VIRTUAL SERVICES FOR YOUR HOMEYOU are the perfect E-DESIGN client if...You enjoy decorating but are not quite sure where to start or finish.You are an expectant mom who does not have the time to design the nursery for your sweet new arrival.You have moved into a new home and are over-whelmed at how to start picking out paint and developing a plan for how you want to evolve your space.You just don't have time to meet in person and want to pay a flat fee to have your space defined for you.SELLING YOUR HOME? We will analyze and stage your space for optimal photos and showings with the buyer in mind. VIRTUAL SERVICES FOR YOUR WARDROBEYOU are the perfect wardrobe E-DESIGN client if...
Services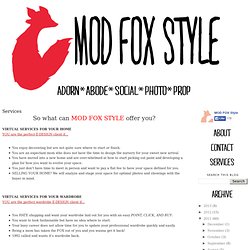 Interior Design Ideas: Transitional designs.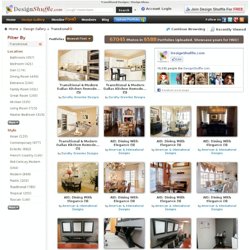 Transitional Designs / Design Ideas. Interior Design Ideas, Kitchen Design Ideas, Bathroom Design Ideas, Interior Designer Portfolios powered by Account Login Via Facebook Via Google Via DesignShuffle.com
Angela Ritchie's Ace Camps - Ace Camps
MANOTECA - Italian handmade pezzo unico
An Orange Moon | Services
FRANK ROOP design interiors: BOOK
Love Your Home Event | Maggie Rose
E-decorating services | Maggie Rose
Rates And Services - Simplify Life
Decoratum's gallery in Church Street, Marylebone NW8 is available for photographic, television, advertising and movie shoots. We also hire our vintage furniture for shoots taking place at other locations. The cost of using Decoratum is £1,560.00 + VAT (our Day Rate) which provides access to the gallery at 10h00 until completion and departure by 18h00. Earlier starts can usually be arranged from 08h00 at £215.00 + VAT per hour or part thereof until 10h00 when the day rate will apply. An hourly rate is also available at £215.00 plus VAT per hour or part thereof. Should a shoot over-run beyond 18h00, there will be a charge of £350.00 + VAT per hour or part thereof and the maximum amount of time that we can stay on is two hours.
Venue Hire | Gallery Space for Events
Home Page - Passaporto del Mobile
G N Furniture - Retro Furniture, Vintage Furniture, Classic Furniture, Islington, London, UK, Design, Minimalist, Danish, Swiss, Lighting, Glassware, China
About G N Furniture G N Furniture is a furniture retail company specialising in Mid Century 50s 60s 70s and 80s lifestyle furniture, lighting, glass, ceramics & art. G N Furniture's aim is to inspire you with classic beautiful items that can individually or entirely transform a space with their dynamic practical and overall aesthetic beauty. G N Furniture has evolved to be one of the premier suppliers of Danish Classic furniture in the UK and among one of the most respected offering a vast range of pieces sourced on a regular basis from our Scandinavian partners.
Restorers - Cristiani Art Gallery - Torino
14 aprile 2010, 18:56 Daniele soffia e interpreta gl artisti Soffieria Vetro Gatti Daniele 10153 Torino (TO) Lungo [...] 9 settembre 2008, 17:53 Orbel via La Salle 16 011 4365596 torino ARTE E DECORO tappezziere in stoffa via beinasco n.7 tel 3385809281 9 settembre 2008, 17:54
I am ridiculously excited about this new series of workshops! The idea came out of this post, and this post, and ultimately a joke that I made in this post about how fun it would be to have an artsy "girl crush tea party". Well, after I made that joke, so many of you emailed me and said that you'd love to go to an artsy "girl crush tea party" … and voila, it's happening! Here are all of the in's and out's of it.
The Jealous Curator
Red Brick Barn - Chewton accommodation
The Next BIG Small Brand
GALLERY | The Ralph suite & dependance
Home Staging in pratica
Frank Höhne — Freunde von Freunden
Antiquariato - Collezionismo - Modernariato
Events « HI, we are Lovers
Artisti Da Discarica
pegli riciclab rossana raiteri
Tea Garden Travel