Medicina
Amgen - Pioneering New Frontiers in Tumor Angiogenesis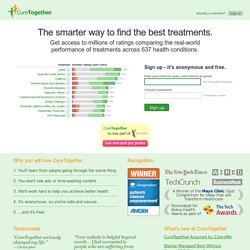 "CureTogether seriously changed my life." — Christopher "I just wish doctors got this information and applied it..." — Amanda "I thought I was the only one with these kinds of symptoms." — Faren "Your website is helpful beyond words...
Ozmosis, The Trusted Physician's Network, where good doctors go to become great doctors . new OzmosisESP provides a cloud based social collaboration and clinical content management platform for hospitals and life science firms. Learn about enterprise solutions from Ozmosis, Inc.
The Trusted Physician Network - Home | Ozmosis
Professional Network for physicians: Share, Store, Surf. Hospitals, Health services, Scientist Organizations, workgroups, labs ... All of them can have their own medting. Create your own clinical cases. Upload and share images with other users, public or privately by an invitation.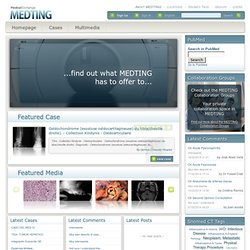 Medical Exchange MEDTING