Github
How We Made GitHub Fast - GitHub
I spent a few evenings last week working on a contest that GitHub is running to create a recommender engine for their site.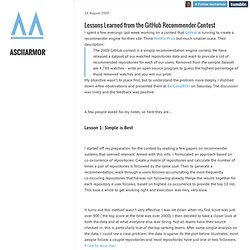 Ryan Cox - AsciiArmor - Lessons Learned from the GitHub Recommen
probability distribution relationships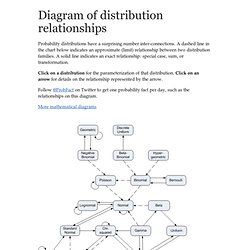 Probability distributions have a surprising number inter-connections.
The Fork Queue — GitHub
Summary Chris Wanstrath discusses the state of GitHub's architecture, how GitHub is used and its impact on open source collaboration. Bio Chris Wanstrath is one of the founders of GitHub, he tweets at http://twitter.com/defunkt and his projects are available from http://defunkt.github.com/ About the conference The International Ruby Conference or RubyConf, is the official annual gathering of Ruby developers from around the world, founded in 2001.
Chris Wanstrath on GitHub