Github
How We Made GitHub Fast - GitHub
I spent a few evenings last week working on a contest that GitHub is running to create a recommender engine for their site.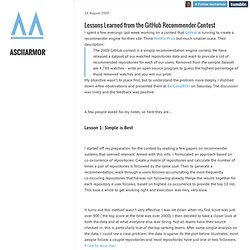 Ryan Cox - AsciiArmor - Lessons Learned from the GitHub Recommen
probability distribution relationships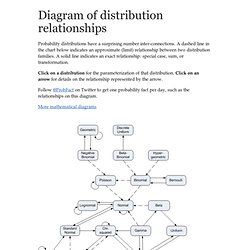 Probability distributions have a surprising number inter-connections.
The Fork Queue — GitHub
3. You can tell that by what's public and what's private right? Yes.
Chris Wanstrath on GitHub