Mac and Cheese
Breaded Mac and Cheese. I just finished reading a book (Cooking for Mr.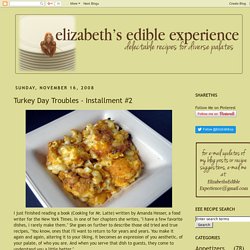 Latte) written by Amanda Hesser, a food writer for the New York Times. In one of her chapters she writes, "I have a few favorite dishes, I rarely make them. " She goes on further to describe those old tried and true recipes, "You know, ones that I'll want to return to for years and years. You make it again and again, altering it to your liking, it becomes an expression of you aesthetic, of your palate, of who you are.
Perfect Mac-n-Cheese « My Cooking Quest. November 13, 2008 by joejhorn A few weeks ago I started a quest for some good mac and cheese.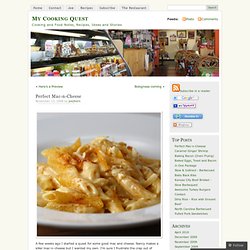 Nancy makes a killer mac-n-cheese but I wanted my own. Macaroni and Cheese. So what else can you make with bechamel sauce?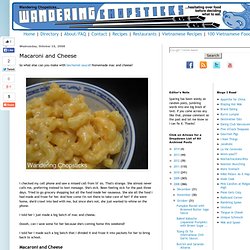 Homemade mac and cheese! I checked my cell phone and saw a missed call from lil' sis. That's strange. She almost never calls me, preferring instead to text message. She's sick.
---