MUSIC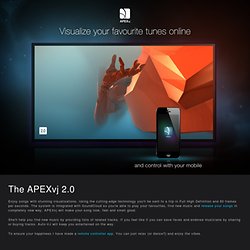 I often get cheers and good ideas from several people around me. You know who you are, thank you! Would also like to point out that all the rocks and the beautiful hand model where made by Jonny Ree. Jani Länsimäki made the basis for the APEXvj visual line where it could evolve to what we see today. A lot of it is still here.
The Elsewhere Vangelis site
audiomachine
Sound Adventures
Take a trip to paradise over land and under water with BT. Music by BT, JES & Fractal. Video by "Skylarking," "A Million Stars" and "Our Dark Garden" director Christopher Andrew of Stoptime341 Productions. Letting Go, Tidal Pacific: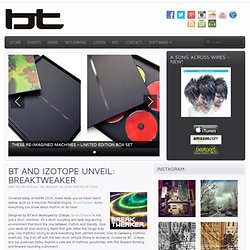 BTMUSIC.COM 2011 - BT | Brian Transeau | Official Website
Dear Pandora Visitor, We are deeply, deeply sorry to say that due to licensing constraints, we can no longer allow access to Pandora for listeners located outside of the U.S., Australia and New Zealand. We will continue to work diligently to realize the vision of a truly global Pandora, but for the time being we are required to restrict its use. We are very sad to have to do this, but there is no other alternative.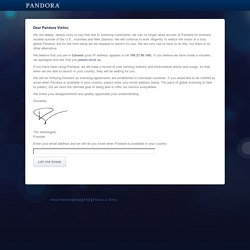 Amethystium / official website