tighe79
zach
Get flash to fully experience Pearltrees
At the moment there are only four explanations for this mystery.
This excerpt from a talk by Zen Master Thich Nhat Hanh explains how to use mindfulness of breathing to bring loving-kindness to our dear bodies.
My body is incompatible with Earth.
The Biological Perspective
By Jafree Ozwald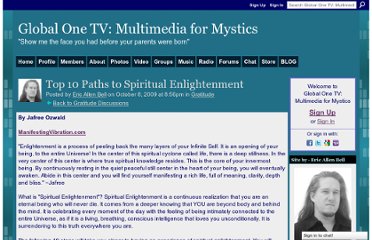 The Way is to benefit others and not to injure. The Way is to act but not to compete. It does not show greatness and is therefore truly great.
Yoga Journal's Yoga Poses channel has a comprehensive index of all the most popular yoga poses. Explore different asanas, or build your own sequence with our interactive sequence builder.
New Media Business Models