D. Topic articles
It's that time of year.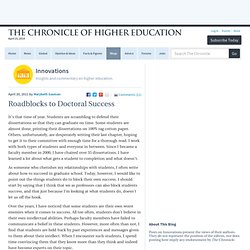 Road Blocks to Doctoral Success - Innovations
We are entering the age of collaboration.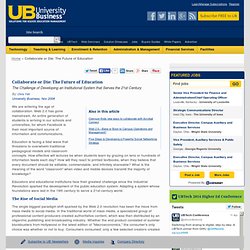 Collaborate or Die: The Future of Education
Social Networking: Learning Theory in Action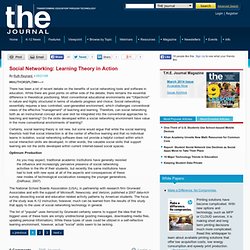 Social Networking: Learning Theory in Action
Open learning initiative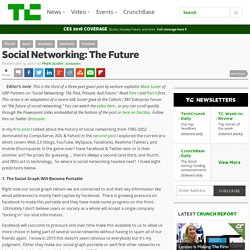 Editor's note : This is the third of a three-part guest post by venture capitalist Mark Suster of GRP Partners on "Social Networking: The Past, Present, And Future." Read Part I and Part II first.
amazon
Designing for virtual communities in ...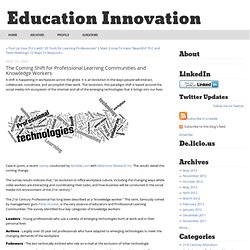 A shift is happening in workplaces across the globe.
The Coming Shift for Professional Learning Communities and Knowledge Workers
Building and maintaining an online professional learning community
We've all been there.
Social Networking for Innovative Educators
When innovative educator Will Richardson speaks to audiences he often asks how many people belong to social networks (aside from dating sites*)? About 10% of hands go up depending on the audience. He follows that with how many people teach MySpace or Facebook?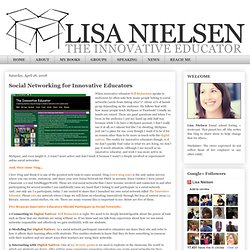 Key elements of success for innovative businesses is the ability to collaborate and do it well.
7 action steps to improve collaboration - Massi Brand Management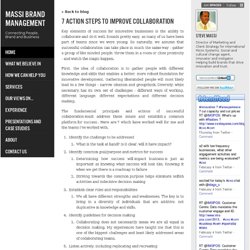 "Education has to change.
Teaching Screenagers:Screenagers: Making the Connections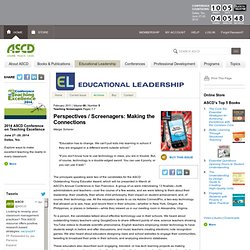 Learning is a continuum of degrees of formality • BY JAY CROSS In the five years since the publication of Informal Learning, I've become the Johnny Appleseed of informal learning. I didn't invent the concept.
Overcoming Bipolar Thinking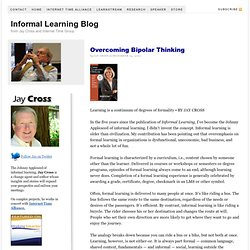 Dec 10 2010 Trends - Free - ASTD
An operational attitude towards learning
You've probably heard me say this before, but I am increasingly of the view that the workplace training/learning/L&D (whatever they're called in your organisation) team should be moved out of HR and into Operations.
Jane Hart writes an interesting post on top-down vs. bottom-up approaches to nurturing social media in organizations, making the excellent point that bottom up support of existing social media activities will work better than imposing social media use from the top down.
5 Strategies for Supporting Bottom-Up Social Media Use
How often do we read about the importance of teachers in education?
Twas the Night Before Social Media
Just a little (relevant) holiday fun...
Reflection on a presentation: Social Media and Social Network #SoMe
Earlier this week I gave the following presentation to a groups of first year Accounting and Finance students: and was kindly asked by Pauline Randall of Florizel Media to write up a reflective account of the presentation and what kind of impact it had on the students.
Your social intranet is where work gets done « Dachis Group Collaboratory
6 Ways Social Media is Changing Education
Education 2.0 ? Social Networking and Education
Think Tank: Fix the workplace, not the workers
Database Error
How willing are companies to take the social media plunge? - Nov. 1, 2010
Harold Jarche ? Network Learning: Working Smarter
Is Your Training Path Full of Traffic Lights (Instead of Roads)?
Going Social
The Value of Social Media to Learning
Face to Facebook Learning
Shifting perspectives
The catalyst to accelerated learning and performance
Learnativity by Marcia Conner | Enterprise Consulting, Analysis, Speaking and Education
Marcia Conner on Transforming Organizations through Social Media and Social Learning - social nerdia
The Evolving Social Organization
3 ways CEOs can connect with employees using social media
44 Benefits of Collaborative Learning
Working, learning and playing through Personal Learning Environments
Collaborative Enterprise - Social Learning Introduction
Using Social Media2
Using Elgg as a Social Learning platform
8 Reasons to Focus on Informal & Social Learning
Supporting organizational learning with Social Media
Leadership Development in a Learning 2.0 World ? Performance X Design
Training needs to change or risk irrelevance | Donald H Taylor
The Social Employee Manifesto | Smart Data Collective
Identifying a collaboration platform
5 Differences Between Social Media and Social Networking
How to Get Employee Generated Content... (Visual Lounge)
Use Microblogging to Increase Productivity - Jeanne C Meister and Karie Willyerd - The Conversation
E L S U A ~ A KM Blog Thinking Outside The Inbox by Luis Suarez ? Top 10 Use Cases Enterprise Microsharing Will Help You Get Less Email
Collaboration and Cooperation
Five Barriers to Effective Learning in Organisations
Where Social Learning Thrives
Micro-Blogging is Good for Leadership, Good for Your Culture
A framework for social learning in the enterprise
Encourage the Use of Social Media at Work - Management Tip of the Day - February 3, 2010
» Social Networking as a Learning Tool Robin Talkowski's Blog: Reading & Technology
Social Media in Learning examples
twitter4pd.wikispaces
Connecting and Sharing
Article - Adoption of Real-time Collaboration Tools Continues to Grow Among Oil & Gas Professionals
How to Make the Most of Your Social Media Time: Online Collaboration «
Social Media as an internal tool - The Collaboration Soapbox
Getting started with virtual communities such as Second Life - by Caryna St. John
Virtual Learning Communities Flourish | Gridjumper's Blog
How Social Media Reveals Invisible Work
How Social Media is Affecting the Way We Speak and Write: Online Collaboration «
eNews_final
Balancing Your Use of Social Media
Harvard EdCast - Download free content from Harvard University on iTunes
The History of Social Media
ERIC - Education Resources Information Center
ERIC - Education Resources Information Center
ERIC - Education Resources Information Center
ERIC - Education Resources Information Center
ERIC - Education Resources Information Center
ERIC - Education Resources Information Center
ERIC - Education Resources Information Center
ERIC - Education Resources Information Center
ERIC - Education Resources Information Center
ERIC - Education Resources Information Center
ERIC - Education Resources Information Center
permalinkPopup
permalinkPopup
permalinkPopup
permalinkPopup