Walls/Buildings
We declare the world as our canvasStreet Art by Levalet - In Paris, France
We declare the world as our canvas3 Street Art walls with strong emotions
Just "eh"
street art & graffiti Vitry-sur-Seine - Alicè Pasquini
- STREET ART UTOPIA
969years
- STREET ART UTOPIA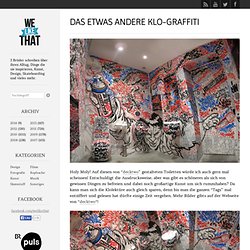 Holy Moly!
Das etwas andere Klo-Graffiti | We like that
April 16, 2010 Visitors to lower Manhattan can see public art installations by two members of the SVA community as a part of Re: Construction, a program of the Downtown Alliance, which aims to transform area construction sites into spaces for the display of new public art. Walking Men 99, a work by alumnus Maya Barkai (2005 BFA Photography), is on view at 99 Church Street, covering plywood street facades that stretch across three city blocks. The 500-foot-long installation features 99 life-size images of pedestrian traffic-light icons. The images were gathered from around the world as a part of Barkai's ongoing project Walking Men Worldwide, for which she has invited people to submit photographs of the familiar pedestrian symbols from across the globe.
Take a Walk
What is important to you 2011-ongoing New Before I Die book out! After Candy lost someone she loved, she went through a long period of grief and depression.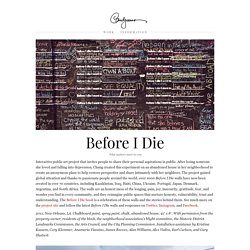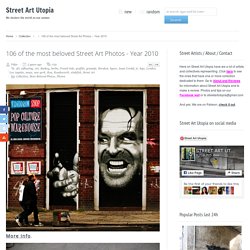 More info.
- STREET ART UTOPIA