Inspiration
Jordan : History of Flight
iPhone and iPad App Development Sydney – Image Mechanics
Beautiful Type - Books
Upstream - Agile GmbH | Javascript für Designer Workshop
039;s website
Mateo y Marisol by *ReevolveR on deviantART
nov2010-calendar
Zara Illustrates - Zara Picken Illustration - Home
pete usborne. graphic + digital designer
Portfolio
Artsammich on deviantART
Yipori - Illustration, toys, awesomeness
Fernando Volken Togni Illustrations |
Paul Tebbott
Changer de perspective
Hot on the heels of last weeks web design inspiration post, 50 Examples of Effective Uses of Typography Within Web Design, we have 50 fresh minimally designed web sites. Quite often the two web design styles work well together, as you may notice from both posts.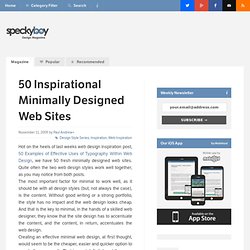 50 Inspirational and Fresh Minimally Designed Web Sites : Speckyboy Design Magazine
LaTonG.Com - Le wanagen blog à MiD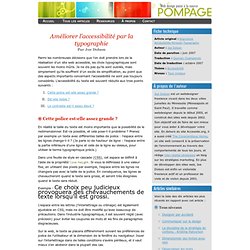 Par Joe Dolson
8 façons simples d'améliorer la typographie dans vos designs
60 modèles de navigation commentés des bonnes pratiques d'ergonomie, de référencement et d'accessibilité
We love the minimal salt&pepper shaker design but we want some industrial touch in our life.
ANTREPO4.COM OUTPUT REPORT: I'm not a battery!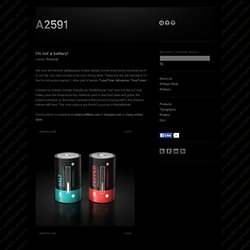 Rebranding Squared Eye
old loft: web design & development
Charlotte, NC - webcentric design firm
Mediocore - David Arazim Graphic Designer
Web Hosting Duplika | Servicios de Internet
GOTOCHINA
Creative Digital Design for Web & New Media - Oxford
BLACK IS BLUE
Introduction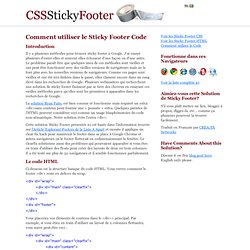 Sticky Footer Code HTML et CSS
陳 Jon Tan
Galeries de sites en CSS - Forum Alsacréations : CSS et Standards Web