Google+
How to Transfer Your Facebook Friends to Google+ (And Vice Versa)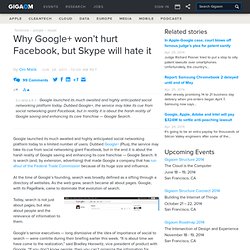 Why Google+ won't hurt Facebook, but Skype will hate it
Google launched its much awaited and highly anticipated social networking platform today to a limited number of users.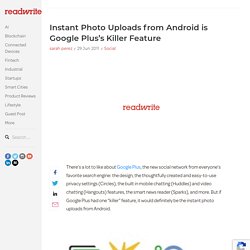 Instant Photo Uploads from Android is Google Plus's Killer Feature
There's a lot to like about Google Plus, the new social network from everyone's favorite search engine: the design, the thoughtfully created and easy-to-use privacy settings (Circles), the built in mobile chatting (Huddles) and video chatting (Hangouts) features, the smart news reader (Sparks), and more. But if Google Plus had one "killer" feature, it would definitely be the instant photo uploads from Android.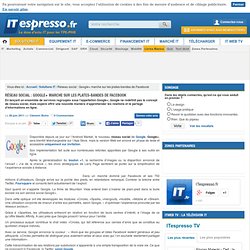 Disponible depuis ce jour sur l'Android Market, le nouveau réseau social de Google, Google+, sera bientôt téléchargeable sur l'App Store, mais la version Web est encore en phase de teste et accessible uniquement sur invitation.
Réseau social : Google+ marche sur les plates-bandes de Facebook