Alcohol
Daily Fork - The 8 Cheapest Drinks for Getting Totally Hammered
In large nonreactive mixing bowl, whisk together egg yolks and sugar. Open can of Guinness and slowly pour into 4-cup measuring cup, pouring down side of cup to reduce foaming. Pour half of Guinness (about 7/8 cup) into heavy-bottomed 3-quart saucepan. Add 2 1/4 cups cream and whisk to combine.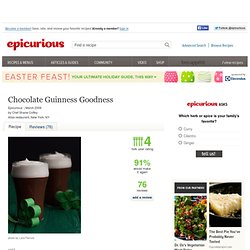 New Page
Skittles Vodka
Jun 27, 2012 8:53:47 AM Drinking the local beverage is a sure way to warm the hearts of the locals. Here is a selection of alcoholic drinks that make the effort of travel all the more rewarding.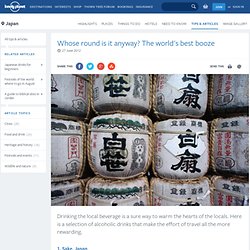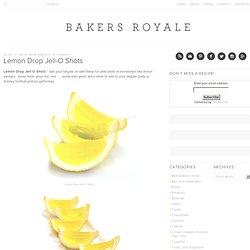 Lemon Drop Jell-O Shots ~ Get your tailgate on with these fun jello shots re-envisioned into lemon wedges. Good food, good fun, and . . . some darn good Jell-o shots to add to your tailgate party or Sunday football potluck gatherings. Lemon Drop Jello-O Shots Lemon Drop Jell-O Shots Pre-season has started and with that comes the ever popular football potluck and sometimes tailgate parties amongst my group of friends.
Drunken Gummies (Vodka-Infused Gummi Bears)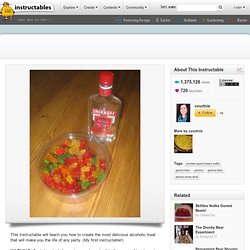 This Instructable takes a bit more than a week to complete, but the end result is certainly worth it! You will need: - 1 1/2 cups of vodka (can use more or less if desired) - 1 tub of gummi bear candies, plastic with lid (about 1kg. Tub found at Wal-mart) - 1 can of frozen juice concentrate, any flavour desired (I used fruit punch.) You can keep the juice frozen for now, as you will not need it for a few days. - First step is to open the lid of your gummi bears and pour in the vodka.
Hangovers are the worst. That nasty combo of headache, nausea and gut-pain can cost you precious hours of your life. While there are certainly preventative measures you can take to reduce the likelihood of a hangover (headache medication, food, lots of water before bed, etc.), inevitably you're going to get stuck with a dirty hangover that you need to crush before it kills your day. Here are 11 awesome hangover cures that you can turn to when you need to ease the pain.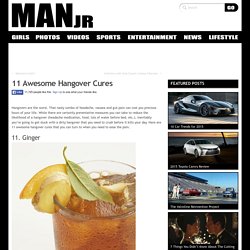 Stocking a bar is a difficult task. Stocking a bar for $100 is even more difficult. Let's take a look at three different methods for gearing up your liquor cabinet for parties of various sizes on the cheap. Photo by this_could_be_my_house . Note: Now is a good time to remind everyone of the dangers of alcohol. College is definitely a time to make mistakes, but please—for the love of God—do so safely.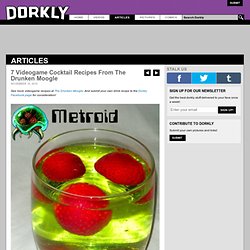 See more videogame recipes at The Drunken Moogle . And submit your own drink recipe to the Dorkly Facebook page for consideration! Metroid (Metroid Cocktail) Ingredients: 1/2 shot Bacardi Big Apple Rum 1/2 shot Coconut Rum 1/2 glass Kiwi Strawberry Minute Maid (or Kool-Aid) A little less than 1/2 a glass Sprite 3 Strawberries Directions: Shake the two rums and Kiwi Strawberry Minute Maid and pour into a lowball glass.