Social marketing
Get flash to fully experience Pearltrees
Goals Channel 4 commissioned a season of television and online content entitled Bloody Foreigners, aimed at showing how Britain has been assisted in times of conflict by non British nationals. One of the four commissioned TV shows examined the Battle of Trafalgar in which the British fleet included a large number of non-British sailors: from Irish, Scottish and Welsh nationals to ex-slaves from the West Indies and convicts from America.
One of the most popular things in today's world is a social networking website called Facebook . Anyone and everyone is on Facebook these days and not having an account on Facebook is known to be a very strange thing. Facebook is not only a great website for interacting with your loved ones; it is also a great platform to promote your business. Anyone who has a business or is working as a freelancer knows that they have to be on Facebook in order to be able to reach to their target audience. You need to be aware of the importance of establishing a successful business page on Facebook so that you are able to advertise your business.
Everyone Likes Freebies, and when those freebies saves you a lot of time they surely become priceless and worth a mention, and we are here with a neat and useful roundup of all the web UI Elements every designer/web developer must download. Nothing more useful than saving some time which you were going to spend designing these. Need more? check out other GUI and PSD freebies . Know of any other freebies? share it with our readers in the comments section.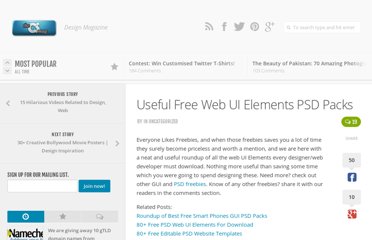 Facebook Pages Telecom Examples
InMobi Studio is a simple, yet tremendously powerful platform that empowers marketers to build, run, and measure mobile rich-media ads without compromise. Scalable. Intuitive. Powerful. InMobi Studio is the only HTML5 visual authoring platform built specifically to address the challenges of the mobile marketplace. Learn in a day—build in under 10 minutes, our cloud based platform was built intuitively for and by designers.