Games
Sudoku Solutions: 9 by 9 Sudoku Solver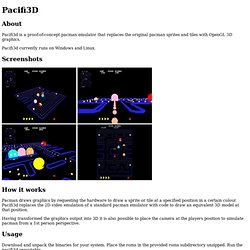 Pacifi3D - The Pacman emulator in 3D
About Pacifi3d is a proof-of-concept pacman emulator that replaces the original pacman sprites and tiles with OpenGL 3D graphics. Pacifi3d currently runs on Windows and Linux.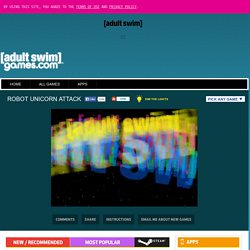 AdultSwim.com is your official Adult Swim site for free original online games like Amateur Surgeon, Five Minutes to Kill Yourself, My Lil Bastard, Meowcenaries, Vending Machine Champ, and Robot Unicorn Attack. We also have a few online games based on some of our shows, like Inuyasha Demon Tournament, Venture Bros. Flight of the Monarch, Squidbillies Floor It and Aqua Teen Hunger Force's Worst Game Ever. But we're mainly doing original online games these days. So, if you like online puzzle games, online fighting games, online twitchy games, online strategy games and even some first person shooters, we're the place to visit.
Pacman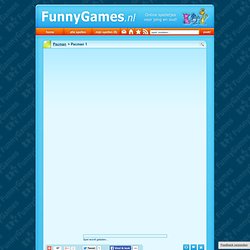 Feedback verzenden <object classid="clsid:D27CDB6E-AE6D-11cf-96B8-444553540000" codebase="http://download.macromedia.com/pub/shockwave/cabs/flash/swflash.cab#version=6,0,40,0" type="application/x-shockwave-flash" id="thegameobject" width="360" height="420" data="http://static.funnygames.nl/games/6/56/56.swf" style="outline-width:0px;"><param name="movie" value="http://static.funnygames.nl/games/6/56/56.swf"><param name="allowScriptAccess" value="sameDomain"><param name="allowNetworking" value="internal"></object> Pacman 1 Omschrijving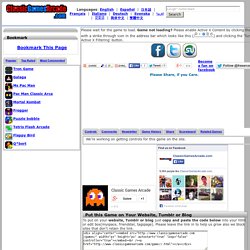 Donkey Kong Game History In the early 1980s a video game company called Nintendo first tried to break into the American gaming market. Time and time again they tried with various offerings, but their efforts were in vain. The final straw seem to come with the disaster that was Radar Scope. In order to save face, the companies president a Mr Hiroshi Yamauchi decided he wanted to convert Radar Scope into something completely different. He searched for a developer who could turn around the companies fortunes, and design a game that would break into the American market.
Donkey Kong