Music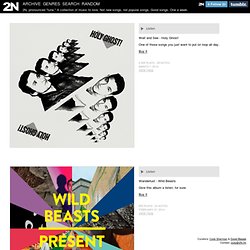 Wait and See - Holy Ghost! One of those songs you just want to put on loop all day. Buy it Wanderlust - Wild Beasts Give this album a listen, for sure.
2N
Dear Pandora Visitor, We are deeply, deeply sorry to say that due to licensing constraints, we can no longer allow access to Pandora for listeners located outside of the U.S., Australia and New Zealand. We will continue to work diligently to realize the vision of a truly global Pandora, but for the time being we are required to restrict its use. We are very sad to have to do this, but there is no other alternative.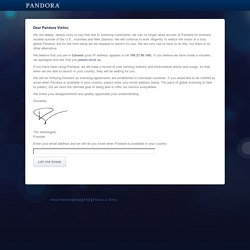 Bmx Bandits | Eardrums Music
is the main man behind , a very interesting project for lovers of melodic, friendly and warm pop music. Sebastian is from Argentina, but lives and works in Barcelona as a musician and as a graphic artist. If you like or , you'll love Cineplexx. It's a wonderful album, and a perfect companion to the coming days of Spring. The albumtitle is perfect.