Invest
Angel investing, my first three years
I started investing in startups with the assumption that I don't know what I'm doing (which is always true), but that the only way to actually learn anything is through experience. Therefore, my goal was to invest in a variety of startups, learn from the experience, help some startups, and hopefully not lose too much money while doing so.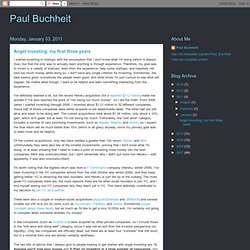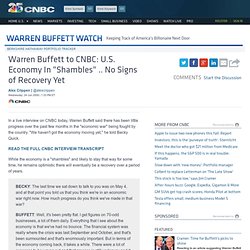 Warren Buffett to CNBC: U.S. Economy In "Shambles" .. No Signs of Recovery Yet - Warren Buffett Watch - CNBC.com
In a live interview on CNBC today, Warren Buffett said there has been little progress over the past few months in the "economic war" being fought by the country.
I'm sure I won't be exaggerating if I say that the effective management of your personal finances is a major key to reduced stress and increased happiness. While I am no finance wizard, common sense tells me that keeping an eye on the incoming and outgoing money is always beneficial.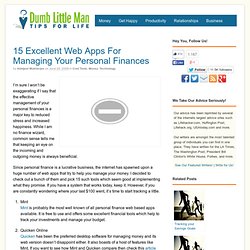 15 Excellent Web Apps For Managing Your Personal Finances - Dumb Little Man