Education
This is a must-watch video by Hans Mundahl , Director of Experiental Learning and Technology Coordinator at the New Hampton School in New Hampshire. Not only does Hans have a cool title (how awesome would it be if every school had a 'director of experiential learning?'), he makes a mean video.
Video - Social Media Reading List for School Leaders - Dangerously Irrelevant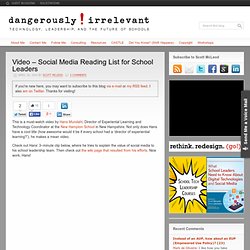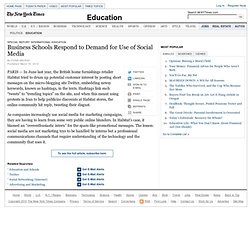 As companies increasingly use social media for marketing campaigns, they are having to learn from some very public online blunders. In Habitat's case, it blamed an "overenthusiastic intern" for the spam-like promotional messages. The lesson: social media are not marketing toys to be handled by interns but a professional communications channels that require understanding of the technology and the community that uses it.
Special Report - International Education - Business Schools Respond to Demand for Use of Social Media
Business - Personal Training Business Action Plan.
Learning: Microsoft Business Certification
"The Hundred Dollar Business" Blog
Media Arts and Sciences | MAS.666 Developmental Entrepreneurship, Fall 2003
The Best Business Schools - Forbes.com
Leaf & Forest Strategy : Classic strategists: Sun Tzu, Clausewitz ...
Leaf & Forest Strategy : Similarity in Classic and Modern Strategy
Leaf & Forest Strategy : Modern equivalent of War (and Battle) the Big ...
By Tara Miller Some educators have expressed an appreciation for the irony of experienced instructors who have had to learn about social media later in their careers teaching it to younger students who have grown up in an Internet environment. Despite what may seem to be somewhat of a disadvantage, the experienced teacher brings life lessons and the ability to guide students in a positive direction no matter the topic being taught.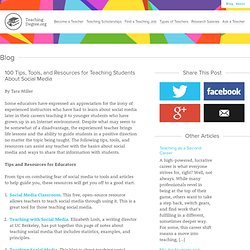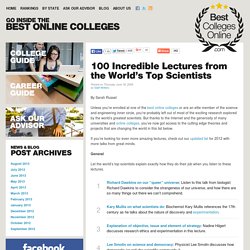 Posted on Thursday June 18, 2009 by Staff Writers
100 Open Technology Courses You Should Have Taken in College | Online Universities.com
You may have already graduated from college, but that doesn't mean you have to stop learning. For many people, taking advantage of open courseware can be a great way to build skills that can be applied directly to the workplace. Whether you went to college before computers were prevalent, or ended up working a more technologically-focused field than you anticipated, these courses can help you learn about a myriad of technological topics. General These online courses cover a wide range of topics to help you get a well-rounded education in technology. Artificial Intelligence : What are the concepts behind artificial intelligence?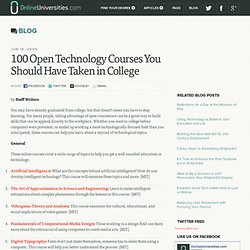 Directory of Learning Professionals on Twitter
How to learn languages for free? This collection features lessons in 40 languages, including Spanish , French , English , Mandarin , Italian , Russian and more. Download audio lessons to your computer or mp3 player and you're good to go.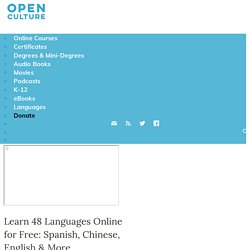 quot; Posts " How to Start (or Start-over) Building Your Personal Brand