Crazy/Interesting Stories
What children's skulls look like as they prepare to lose their baby teeth
The 5 Creepiest Unsolved Crimes Nobody Can Explain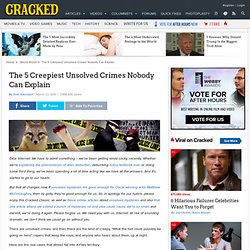 There are unsolved crimes, and then there are the kind of creepy, "What the hell could possibly be going on here" capers that keep the cops, and anyone who hears about them, up at night.
apple computer was founded on april fools day
mental_floss Blog » 4 Bizarre Experiments That Should Never Be Repeated
by Megan Wilde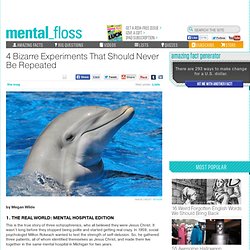 The Size Of Our World
David Gallo shows underwater astonishments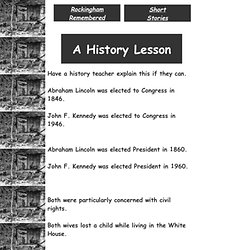 HistoryLesson
Have a history teacher explain this if they can. Abraham Lincoln was elected to Congress in 1846. John F.
Learn about the New World Order's attempt to censor world history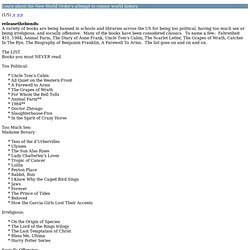 Learn about the New World Order's attempt to censor world history releasethebonds: A variety of books are being banned in schools and libraries across the US for being too political, having too much sex or being irreligious, and socially offensive. Many of the books have been considered classics.
If Everyone Knew | 5 facts that everyone should know.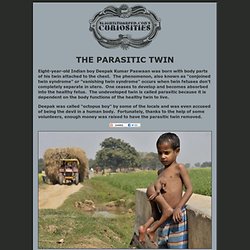 The Parasitic Twin
Eight-year-old Indian boy Deepak Kumar Paswaan was born with body parts of his twin attached to the chest. The phenomenon, also known as "conjoined twin syndrome" or "vanishing twin syndrome" occurs when twin fetuses don't completely separate in utero. One ceases to develop and becomes absorbed into the healthy fetus.
Exclusive: Inside the mad world of Korean dictator Kim Jong-Il
With his flamboyant pompadour hairdo, sharp suits and stack heels, you can't exactly miss Kim Jong-il. So his absence from North Korea's birthday celebrations was never going to go unnoticed.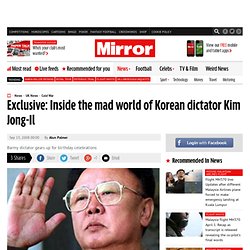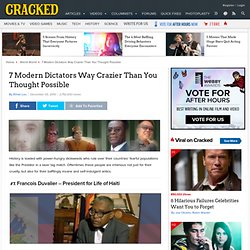 History is loaded with power-hungry dickweeds who rule over their countries' fearful populations like the Predator in a laser tag match. Oftentimes these people are infamous not just for their cruelty, but also for their bafflingly insane and self-indulgent antics. Francois Duvalier -- President for Life of Haiti
7 Modern Dictators Way Crazier Than You Thought Possible