Yoga
Yoga Alliance
Yoga Journal's Yoga Poses channel has a comprehensive index of all the most popular yoga poses. Explore different asanas, or build your own sequence with our interactive sequence builder. For each pose, you'll find detailed images and explanations of how to get into the pose, breathe in it, and incorporate it into an enlightening routine. You can even watch videos from experts. Do you find yourself confused and looking around the studio when your yoga teacher asks you to get into Adho Mukha Svanasana?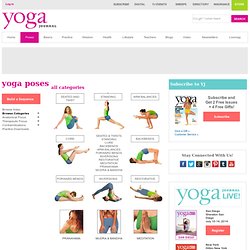 B K S Iyengar - Home
Ayurveda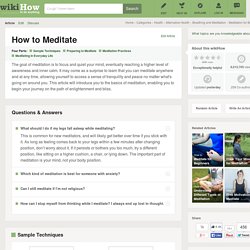 Meditation is a mental discipline by which one attempts to get beyond the conditioned, "thinking" mind into a deeper state of self awareness. To free one's awareness from associating solely with the mind and its soul. There are many different meditation methods. At the core of meditation is the goal to focus and eventually quiet your mind, thus freeing your awareness. As you progress, you will find that you can meditate anywhere and at any time, accessing an inner calm no matter what's going on around you.