News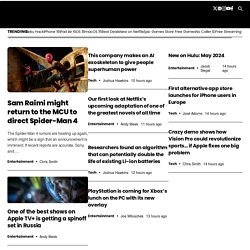 You probably assume that Google holds a monopoly on Internet search. Think again. According to a blog post, DuckDuckGo, the search engine that doesn't collect or share any of your personal information, processed a record 1 billion searches in 2013.
NVIDIA announces 192-core Tegra K1 Super Chip Nvidia is kicking off CES with a bang. The visual computing giant has just unveiled a new chip that aims to bridge the gap between, phones, tablets, PCs, cars, super computers and more. Coming in multiple configurations, including one 64-bit with dual-Denver CPUs, the Tegra K1 is billed as a 192-core chip based on Kepler ... Read More »
The Android Story. [INFOGRAPHIC]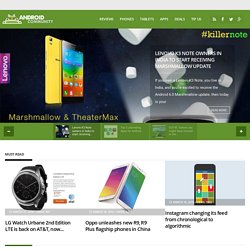 Sony has a few key Xperia devices at the moment. We have recently seen the Xperia Z1S launch with T-Mobile. Not to mention the Z Ultra which surprised everyone when it arrived as a Google Play edition handset. But while these are current handsets, it seems some pieces of a yet to be announced model have recently leaked. The handset in question is the Xperia Z2, which currently sports a codename of Sirius. Acer's move to tablets has been quite successful.
Unofficial T-Mobile News, Videos, Articles and more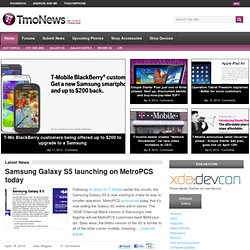 Yesterday, Yahoo! Tech streamed a live interview with T-Mobile's CEO, John Legere. In the interview the talked about a lot of things. As you can imagine, topics centered mostly around the new Uncarrier 4.0 phase, including the LTE rollout and explanations behind that and spectrum plans. Sadly, I can't embed the video here, so you won't be able to watch it on this blog, but, if you follow this link, it'll … [read full article]
Trying out new things is in Oppo's DNA. The Find 5 was a clue, the N1 is the hard evidence, that the up and coming Chinese maker will never miss an opportunity to surprise and try to amaze. You know who else has a different... CES is in full swing and we've seen mountains of new devices, the most interesting of which we took the time to handle. Surprisingly, tablets were a big deal this year, bigger than phones.