News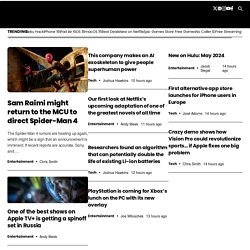 For smartphone fans around the world, things really started to get interesting over the past couple of months. First, Samsung unveiled its new Galaxy S5 flagship smartphone in late February, revealing a smartphone that was quite impressive and touted a number of great new features, but failed to live up to the hype stirred up by dozens of rumors. Then, HTC unveiled its own flagship phone, the HTC One (M8), and launched it the very same day.
HTC training doc hopes to get sales reps to promote the One (M8) over the Galaxy S5 With the US retail launch of the Samsung Galaxy S5 just a few hours away, HTC is going on the offensive. A leaked training document intended for thousands of sales reps working at service providers in the US highlights the "Top 5 reasons why the HTC One (M8) is better than the Samsung ... Read More » AT&T, Verizon and Sprint remove Download Booster feature from Galaxy S5
The Android Story. [INFOGRAPHIC]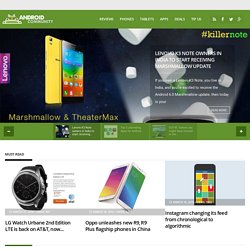 Sony has a few key Xperia devices at the moment. We have recently seen the Xperia Z1S launch with T-Mobile. Not to mention the Z Ultra which surprised everyone when it arrived as a Google Play edition handset. But while these are current handsets, it seems some pieces of a yet to be announced model have recently leaked. The handset in question is the Xperia Z2, which currently sports a codename of Sirius. Acer's move to tablets has been quite successful.
Unofficial T-Mobile News, Videos, Articles and more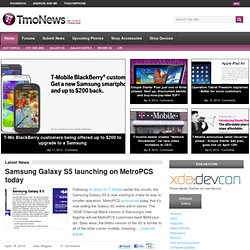 Yesterday, Yahoo! Tech streamed a live interview with T-Mobile's CEO, John Legere. In the interview the talked about a lot of things. As you can imagine, topics centered mostly around the new Uncarrier 4.0 phase, including the LTE rollout and explanations behind that and spectrum plans. Sadly, I can't embed the video here, so you won't be able to watch it on this blog, but, if you follow this link, it'll … [read full article]
Trying out new things is in Oppo's DNA. The Find 5 was a clue, the N1 is the hard evidence, that the up and coming Chinese maker will never miss an opportunity to surprise and try to amaze. You know who else has a different... CES is in full swing and we've seen mountains of new devices, the most interesting of which we took the time to handle. Surprisingly, tablets were a big deal this year, bigger than phones.