Photoshop
Creating stunning space scenes is a great way to practice many photoshop techniques. It's amazing that many of these tutorials use limited source files and most effects are created with photoshop itself. Rock textures are used to help create surfaces. It's time to create your own galaxy! Planet with Solar Glow Beginning with a simple rock for texture this design created a new world with clarity and great detail.
31 Breathtaking Planet & Space Tutorials For Photoshop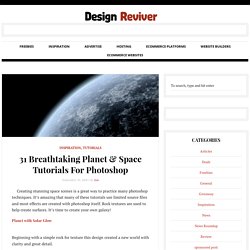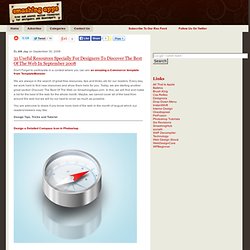 Smashing Apps has been featured at Wordpress Showcase. If you like Smashing Apps and would like to share your love with us so you can click here to rate us. Advertisement We are always in the search of great free resources, tips and tricks, etc for our readers. Every day, we work hard to find new resources and show them here for you. Today, we are starting another great section Discover The Best Of The Web on SmashingApps.com.
31 Useful Resources Specially For Designers