Photoshop
Creating stunning space scenes is a great way to practice many photoshop techniques. It's amazing that many of these tutorials use limited source files and most effects are created with photoshop itself. Rock textures are used to help create surfaces. It's time to create your own galaxy! Planet with Solar Glow Beginning with a simple rock for texture this design created a new world with clarity and great detail.
31 Breathtaking Planet & Space Tutorials For Photoshop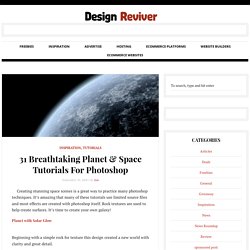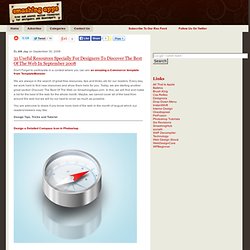 Don't Forget to participate in a contest where you can win the world's biggest UI elements pack "Impressionist User Interface Elements Pack" for 3 winners (1 developer license and 2 personal license) to design your project more creatively. We are always in the search of great free resources, tips and tricks, etc for our readers. Every day, we work hard to find new resources and show them here for you. Today, we are starting another great section Discover The Best Of The Web on SmashingApps.com. In this, we will find and make a list for the best of the web for the whole month. Maybe, we cannot cover all of the best from around the web but we will try our best to cover as much as possible.
31 Useful Resources Specially For Designers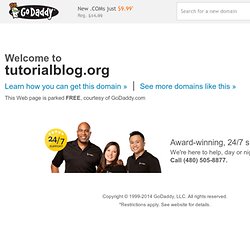 Every good designer needs an arsenal of brushes to use within Photoshop, whether its a grunge effect or some tehno swirls that are required there is sure to be a brush that fits your needs. Here we have dugg out the very best we could find. If there isn't a suitable brush, we have also included some links on how to create your own.