Photo/Video/Audio Editing
PPT to Video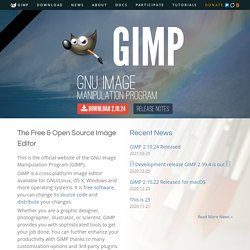 GIMP is the GNU Image Manipulation Program. It is a freely distributed piece of software for such tasks as photo retouching, image composition and image authoring. It works on many operating systems, in many languages. (more...) This is the official GIMP web site.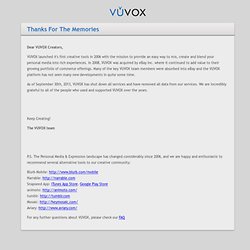 VUVOX launched it's first creative tools in 2006 with the mission to provide an easy way to mix, create and blend your personal media into rich experiences. In 2008, VUVOX was acquired by eBay Inc. where it continued to add value to their growing portfolio of commerce offerings. Many of the key VUVOX team members were absorbed into eBay and the VUVOX platform has not seen many new developments in quite some time. As of September 30th, 2013, VUVOX has shut down all services and have removed all data from our services.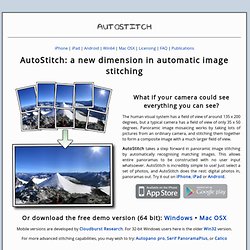 AutoStitch works from unordered collections of images, automatically finding matches between images using the SIFT algorithm. It then robustly aligns all images and uses advanced blending algorithms to form seamless panoramas (see below). For more details, see our research papers. 25 of 57 images aligned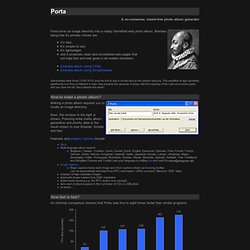 Porta photo album generator
A no-nonsense, hassle-free photo album generator Porta turns an image directory into a neatly formatted web photo album. Besides being free its primary virtues are: It's fast, it's simple to use, it's lightweight, and it produces clean and uncluttered web pages that will load fast and look good in all modern browsers.Example album using HTML Example album using SimpleViewer Giambattista della Porta (1535-1615) was the first to add a convex lens to the camera obscura. This amplified its light sensitivity significantly and thus constituted a major step towards the cameras of today. Add the meaning of the Latin word porta (gate) and you have the full "story-behind-the-name".
Audacity is available for Windows®, Mac®, GNU/Linux® and other operating systems. Check our feature list, wiki, and forum for more information. February 05, 2014: Audacity Unconference (AU14) Further to our recent announcement, our planned "Audacity Unconference (AU14)" will now take place on 11th and 12th July 2014 at UCLan in Preston, England.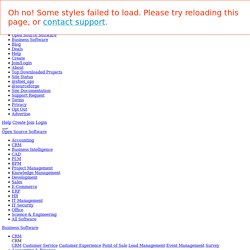 Hide this box Phixr is a free online photo editor, a tool for editing your photos in your web browser. It has all the basic and advanced photo editing features, plus some fun ones, like adding text or clipart, adding speech-bubbles, and many more.