Health & Wellbeing
An all-around healthy diet is best for any exercise routine, but cardiovascular exercise requires a balance of special nutrients. If you get cardiovascular exercise regularly (and we all should) – here's how to fuel up.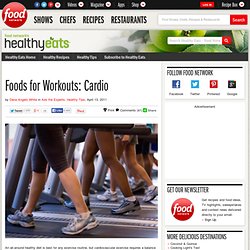 HOMEGROWN - Celebrate "culture" in agriculture & share skills like growing, cooking, canning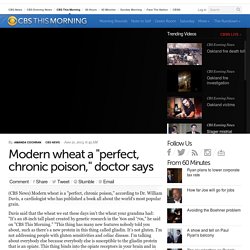 (CBS News) Modern wheat is a "perfect, chronic poison," according to Dr. William Davis, a cardiologist who has published a book all about the world's most popular grain. Davis said that the wheat we eat these days isn't the wheat your grandma had: "It's an 18-inch tall plant created by genetic research in the '60s and '70s," he said on "CBS This Morning."
10 Foods You Should Eat for Pre and Post Workout