Interesting Stuff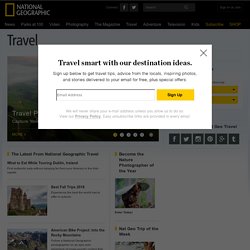 On the Road With National Geographic's Digital Nomad Follow Andrew Evans as he drives the entire length of Route 66, and then embarks on a series of other great American road trips across the country. I Heart My City: Sharada's Hyderabad An insider gives her tips for the best things to do in the capital of Andhra Pradesh in southern India. Miami's Enduring Heat The Miami of today may not look like any place my grandparents would recognize–at least from the outside. But Magic City's big heart and carousing spirit are here to stay. Viva the Family Road Trip There are some key things you can do to make your next family road trip your best ever. Here are five to get you started.
Skip to main content Loading ... Events Images Latest Blogs Multimedia

31 Life Lessons 1. Trust your gut. Really.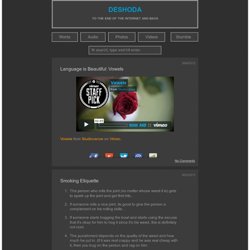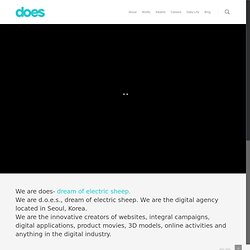 D.O.E.S
Mom to Mom 'Mom to Mom Movie' is the online interactive film that parents can experience the privilege of Children's Insurance. Samsung W9000
dancePROOF - daily inspiration