Newspapers
Chris Hedges, Columnist. Chris Hedges Chris Hedges, whose column is published Mondays on Truthdig, has written twelve books, including the New York Times best seller "Days of Destruction, Days of Revolt" (2012), which he co-authored with the cartoonist Joe Sacco.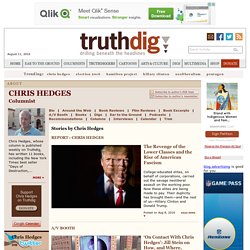 Some of his other books include "Death of the Liberal Class" (2010), "Empire of Illusion: The End of Literacy and the Triumph of Spectacle" (2009), "I Don't Believe in Atheists" (2008) and the best selling "American Fascists: The Christian Right and the War on America" (2008). His book "War Is a Force That Gives Us Meaning" (2003) was a finalist for the National Book Critics Circle Award for Nonfiction. The Washington Post: National, World & D.C. Area News and Headlines. Latest news, comment and reviews from the Guardian. Réseau Voltaire.
El Ciudadano. Internacional. Liberation News. Weather in Los Angeles - AccuWeather Extended Forecast for CA 90012. Home Login English (US), °F My Settings.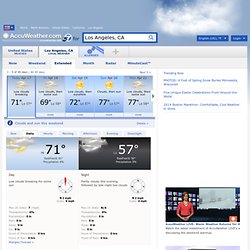 Tools: Textile.
---