Home Design
Retro-classic White Accent Chairs (Set of 2. Cradle Chair: Big Basket Seat Rocks Adults Gently to Sleep | Designs &I... There is no escaping those innate and early-learned associations – for some, it means sleeping to gentle noises on planes, and for others, the act of rocking tilts us softly into a deep slumber.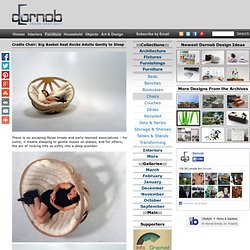 Richard Clarkson and company wanted to create a kind of low-tech, sensory-deprivation, sofa-style seat where one can curl up and forget the workaday worries of ordinary life … and perhaps even doze over before you notice you are slowly falling asleep. While there is art and craft in this object, there is science that went into its design as well. Specifically, research into autistic children and those who suffer from RMD (rhythmic moving disorder) played a crucial role in the shape and structure of the result. For all its theoretical complexity, the final form looks quite simple (and extremely comfortable). Photo Album. CES - Samsung's Smart Window. Dream of a Home Takes the Shape of a Victorian Retreat. Diy posts. Curbly-Original Easter is a little less than two weeks away, which means you'll probably be decorating some eggs for this holiday sooner rather than later.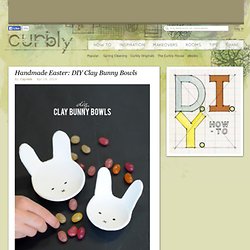 There are ton of options out there, whether you're more into traditional dyeing techniques or more unique ideas. So, to make it easier for you to decide, I've rounded up 14 of my favorite DIY Easter egg decorating tutorials. Incredible Penthouse in London by Richard Hywel Evans Architects. By Eric • May 18, 2011 • Selected Work This incredible 8,072 square foot penthouse, built of steel and glass on top of two buildings, is located in the London area of Notting Hill.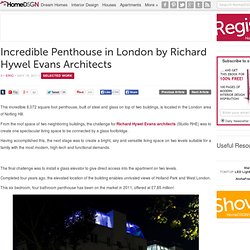 From the roof space of two neighboring buildings, the challenge for Richard Hywel Evans architects (Studio RHE) was to create one spectacular living space to be connected by a glass footbridge. Having accomplished this, the next stage was to create a bright, airy and versatile living space on two levels suitable for a family with the most modern, high-tech and functional demands. Parisian Inspiration by Corbin Gurkin Photography | Style Me Pretty : The... Location Categories Tags Vendors Good morning lovelies.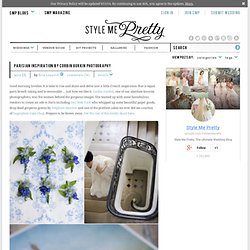 It is time to rise and shine and delve into a little French inspiration that is equal parts breath taking and le swoonable … just how we like it. RM100: Upholstered Spool Ottoman. Posted by ReadyMade Patricia Heal, Styling by Rational Beauty This electrical spool looks anything but utilitarian.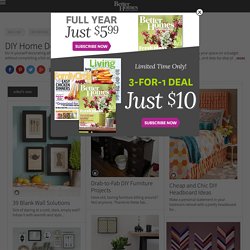 LE BEANOCK. Faith is torment.
---