Dev personnel
iPhone/iPad : les appli préférées de la rédaction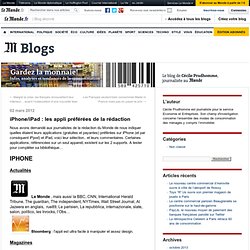 Nous avons demandé aux journalistes de la rédaction du Monde de nous indiquer quelles étaient leurs applications (gratuites et payantes) préférées sur iPhone (et par conséquent iPpod) et iPad, voici leur sélection.. et leurs commentaires.
Nous ressentons tous cette culture de l'urgence, cette habitude de travailler en « flux tendu »: ça fait « agile », « réactif », « moderne », » temps réel ». Bref, l'action semble valorisée.
Urgence, vous dites? | S'organiser, c'est facile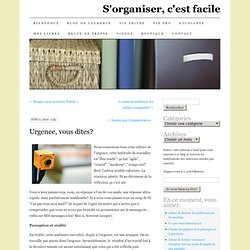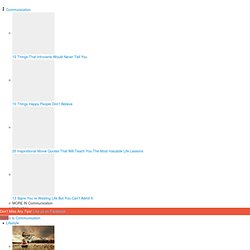 If you're trying to do anything productively a system, and at some stage a routine, should be set. This is important for everything working from home or elsewhere. When you're home all day and don't have routines in place your day may become a shamble with nothing getting done properly. Likewise, if you return home after work to a list of jobs and no order or routine, it may be difficult to even get started.
Develop Routines At Home
Minimal ZTD: The Simplest System Possible | zen habits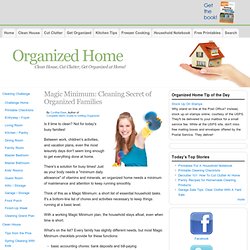 Magic Minimum: Cleaning Secret of Organized Families
Is it time to clean?
Break a Perfectionism and Procrastination Connection Now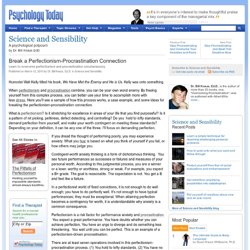 Humorist Walt Kelly titled his book, We Have Met the Enemy and He is Us . Kelly was onto something. When perfectionism and procrastination combine, you can be your own worst enemy.
The personal productivity niche on the Web has grown by leaps and bounds since Lifehack launched only a few years ago.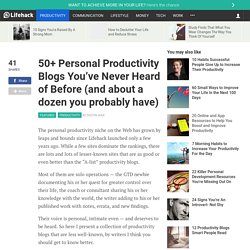 La fabrique des idées : pour avancer, s'améliorer, se développer
zenhabits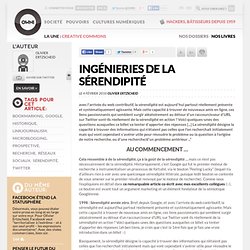 avec l'arrivée du web contributif, la sérendipité est aujourd'hui partout réellement présente et systématiquement agissante. Mais cette capacité à trouver de nouveaux amis en ligne, ces liens passionnants qui semblent surgir aléatoirement au détour d'un raccourcisseur d'URL sur Twitter sont-ils réellement de la sérendipité en action ?
It's a little scary for me to think that there are a mere 3 weeks left in 2010. One question: Where did the year go?
Start Thinking NOW About How You Will Rock 2011!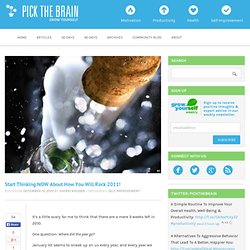 Comment se motiver à changer ?
tp://pnl-info.typepad.com/pnlweblog/2010/12/sch%C3%A9mas-du-g%C3%A9nie-personnel.html
Développer des compétences business par soi-même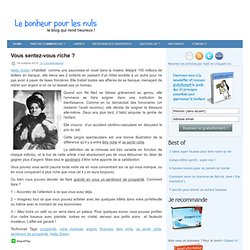 Je me sens riche...
14 octobre 2010 10 Commentaires Hetty Green s'habillait comme une pauvresse et vivait dans la misère.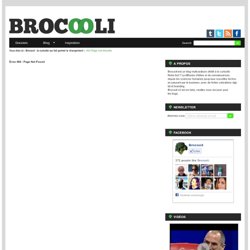 Error 404 - Page Not Found
Trois phases de l'emotion | Brocooli : voir la vie en vert