HUM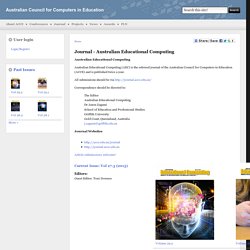 Australian Educational Computing Australian Educational Computing (AEC) is the refereed journal of the Australian Council for Computers in Education (ACCE) and is published twice a year. All submissions should be via http://journal.acce.edu.au/ Correspondence should be directed to:
Journal - Australian Educational Computing | Australian Council for Computers in Education
CE_Social Sciences & Humanities_Journals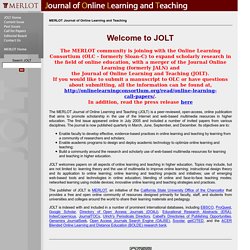 The MERLOT Journal of Online Learning and Teaching (JOLT) is a peer-reviewed, open-access, online publication that aims to promote scholarship in the use of the Internet and web-based multimedia resources in higher education. The first issue appeared online in July 2005 and included a number of invited papers from various disciplines. The journal is now published quarterly in March, June, September, and December.