Photography Stuff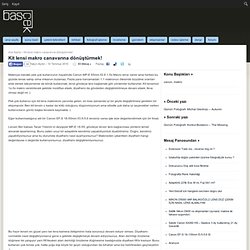 Kit lensi makro canavarına dönüştürmek! | BasÇek
Makroya meraklı pek çok kullanıcının hayalinde Canon MP-E 65mm f/2.8 1-5x Macro lensi vardır ama herkes bu güzide lense sahip olma imkanını bulamaz. Fazla para harcamadan 1:1 makronun ötesinde büyütme oranları elde etmek isteyenlerse de körük kullanmak, lensi gövdeye ters bağlamak gibi yöntemler kullanırlar. Kit lensimizi 1x-3x makro verebilecek şekilde modifiye etsek, diyaframı da gövdeden değiştirebilmeye devam etsek, fena olmaz değil mi :)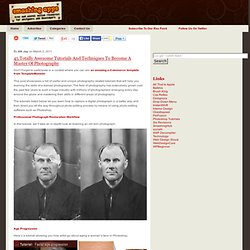 Smashing Apps has been featured at Wordpress Showcase.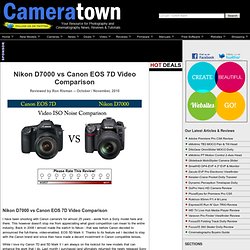 Nikon D7000 vs Canon EOS 7D ISO Noise Comparison
Nikon D7000 vs Canon EOS 7D Video Comparison I have been shooting with Canon camera's for almost 25 years - aside from a Sony model here and there. This however doesn't stop me from appreciating what good competition can mean to the entire industry.
Nikon D7000 vs. Canon EOS 7D - Could it be a 7D Killer?
A collection of photos taken at the right time!
A perfect photo has to be taken at the right place, on the right time, with the right camera, with the right model maybe and from the right angle of course. But sometimes if the angle is right and the timing is ok, it might lead to a couple of damn funny photos that seem to have a double sense.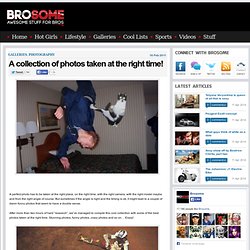 よわよわカメラウーマン日記
photography magazines - pdf-mags.com - Almost everything about PDF magazines