Web Design
javascript - jQuery trigger action when a user scrolls past a certain part of the page
ajaxanimator
23 Developer: 2.6: Using custom variables in your CSS
A cookie , also known as an HTTP cookie , web cookie , or browser cookie , is usually a small piece of data sent from a website and stored in a user's web browser while a user is browsing a website. When the user browses the same website in the future, the data stored in the cookie can be retrieved by the website to notify the website of the user's previous activity. [ 1 ] Cookies were designed to be a reliable mechanism for websites to remember the state of the website or activity the user had taken in the past. This can include clicking particular buttons, logging in , or a record of which pages were visited by the user even months or years ago.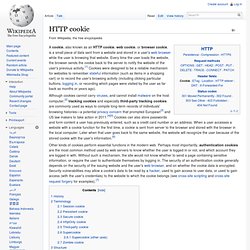 HTTP cookie
HTML tips: Embedding Web Pages within Web Pages
If you're looking for a way to display a web page within a web page, this HTML code may be just what you're looking for. As you can see in the example below, we are displaying a web page within the web page that you are viewing right now. This HTML code will enable you to display rotating tips, images or whatever you'd like.
API Overview Guide - YouTube APIs and Tools - Google Code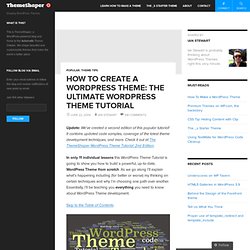 Update: We've created a second edition of this popular tutorial! It contains updated code samples, coverage of the latest theme development techniques, and more. Check it out at The ThemeShaper WordPress Theme Tutorial: 2nd Edition . In only 11 individual lessons this WordPress Theme Tutorial is going to show you how to build a powerful, up-to-date, WordPress Theme from scratch .
Layouts - Blogger Help