Audiobooks, e-books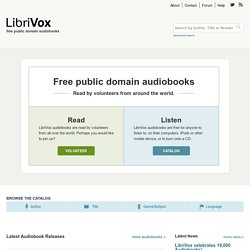 LibriVox
Listen LibriVox provides free audiobooks from the public domain . There are several options for listening. The first step is to get the mp3 or ogg files into your own computer: Read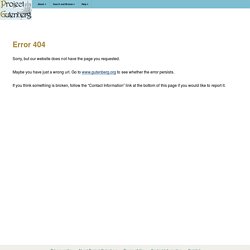 Free eBooks by Project Gutenberg
New Kindle Fire Review Before you buy: Read our Webmaster's review of the new Kindle Fire. Some of Our Latest Books Welcome Project Gutenberg offers over 42,000 free ebooks: choose among free epub books, free kindle books, download them or read them online.
Aesop's Fables - Online Collection - 656+ fables -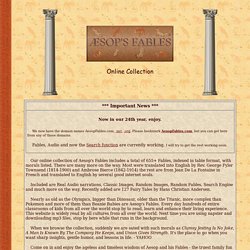 Our online collection of Aesop's Fables includes a total of 655+ Fables, indexed in table format, with morals listed. There are many more on the way. Most were translated into English by Rev. George Fyler Townsend (1814-1900) and Ambrose Bierce (1842-1914) the rest are from Jean De La Fontaine in French and translated to English by several good internet souls. Included are Real Audio narrations, Classic Images, Random Images, Random Fables, Search Engine and much more on the way. Recently added are 127 Fairy Tales by Hans Christian Andersen.
Folk Tales
Search Results
Fiction and Nonfiction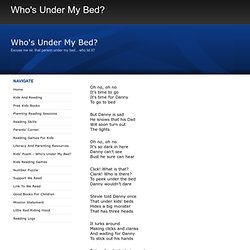 WE READ - Literacy & Education for Life
Oh no, oh no It's time to go It's time for Danny To go to bed But Danny is sad He knows that his Dad
AudioBooksForFree.com
Free Audio Books: Download Great Books for Free