Technology
Free and Inexpensive Ways to Pick Up Open Source Tech Skills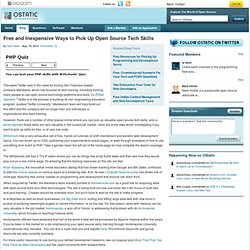 by Sam Dean - Aug. 16, 2013Comments (0)
10 tips for mastering Microsoft Outlook 2013
Keeping track of emails, calendars and contacts can suck untold time out of any workday. Anything that speeds up your work in Outlook can boost your productivity measurably. Imagine if your inbox only showed the messages you wanted to see.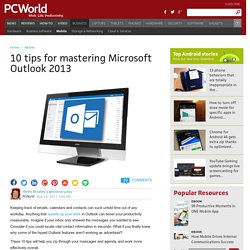 ReplaceReader
Graphene, an emerging material that could change the way electronic components are made and help computing performance continue to grow, is everywhere in the research world these days. This month alone, advancements suggested it could boost internet speeds, serve as a touch sensitive coating and extend the lives of computers.
What is graphene? Here's what you need to know about a material that could be the next silicon
Backblaze - the cloud backup company - continues to share their drive experience (see Build an 180TB storage array for $1,943*, How long do disk drives really last?
Who makes the best disk drives?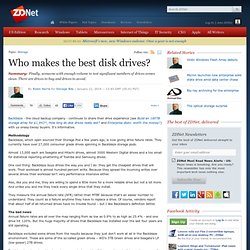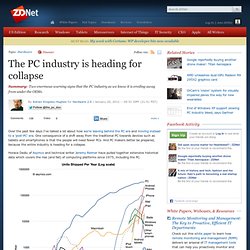 The PC industry is heading for collapse
Over the past few days I've talked a lot about how we're leaving behind the PC era and moving instead to a 'post-PC' era. One consequence of a shift away from the traditional PC towards devices such as tablets and smartphones is that the people will need fewer PCs. And PC makers better be prepared, because the entire industry is heading for a collapse. Horace Dediu of Asymco and technical writer Jeremy Reimer have pulled together extensive historical data which covers the rise (and fall) of computing platforms since 1975, including the PC.
Cool article..... Manufacturers and MS tied reciprocally their hands, creating the basis for such a disaster. Their only chance would lie in open source and free software, yet they don't seem likely neither to admit it nor to embracy it any soon. So we're in for different monopolies. by giampaolo44 Jan 6