Printers
Pharos
2013 Printer Purchases. HP.com. The print tech that's turning saving pixels into saving millions. While the economic slump continues to bite around the world, companies are looking at the what they can do without to make savings in the business.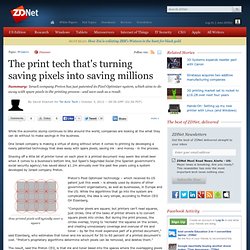 One Israeli company is making a virtue of doing without when it comes to printing by developing a newly patented technology that does away with spare pixels, saving ink - and money - in the process. Shaving off a little bit of printer toner on each pixel in a printed document may seem like small beer when it comes to a business's bottom line, but Spain's Seguridad Social (the Spanish government's social security agency) has saved about $1.2m annually over the past few years using a system developed by Israeli company Preton.
This Paintable Battery Can Be Used Virtually Anywhere. Researchers at Rice University in Texas have created a paintable battery that can be used anywhere.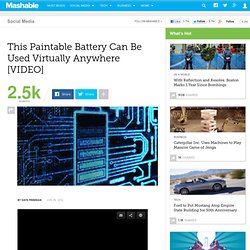 Also impressive — the battery is rechargeable and can hold a 2.4 volt charge for six hours. To create this sprayable battery, the team disassembled the chemicals of a lithium-ion battery and converted them into five paints. 3D Scanner | HP Small and Medium Business. 3D printing. Printers.
---