Government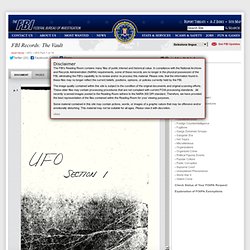 The FBI's Reading Room contains many files of public interest and historical value. In compliance with the National Archives and Records Administration (NARA) requirements, some of these records are no longer in the physical possession of the FBI, eliminating the FBI's capability to re-review and/or re-process this material. Please note, that the information found in these files may no longer reflect the current beliefs, positions, opinions, or policies currently held by the FBI. The image quality contained within this site is subject to the condition of the original documents and original scanning efforts. These older files may contain processing procedures that are not compliant with current FOIA processing standards.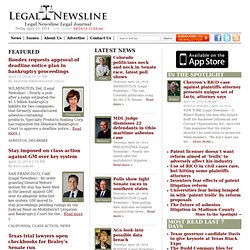 LegalNewsline | state attorney general news, state supreme court news
Employees of whistleblower to share in $5.7M award Bye ST. LOUIS (Legal Newsline) – Employees of a health care company that operates in three northern states will share in a $5.7 million whistleblower award recently announced by the U.S. Department of Justice. On Jan. 17, the DOJ announced a … Read More
Police Brutality
US Constitution Text
The US Constitution text was written during the summer of 1787. Fifty five delegates gathered in May, and over the summer produced one of our greatest documents. Unveiled and signed on September 17, 1787, this document provided the framework for our form of self-government, and has stood the test of time over all of these years. According to Article VII, the US Constitution would not become binding until it was ratified by nine out of thirteen states.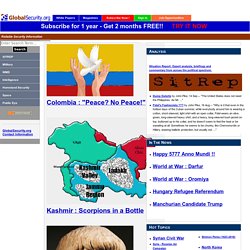 Situation Report: Expert analysis, briefings and commentary from across the political spectrum. Why Afghanistan Matters: Renewing America and Renewing the World by Ed Corcoran, 26 Mar -- "The world is in an unprecedented strategic situation: no major nation faces a serious threat of invasion or subjugation. The Cold War had posed an existential threat; indeed more than once nuclear war was actually close. ..."
I would love it if somebody would put the energy into studying the mind and psychedelics to the extent where we could start to talk about these things and somebody could even throw forth a few suggestions as to what might be happening. There's no body of information - we need more research. These are questions that we should be asking, this is the important stuff. Grateful Dead Band Leader Jerry Garcia One of the many songs that have been identified as a song that may have been influenced by aliens is the 1970 Neil Young song "After the Gold Rush." The lyrics talk about a lying in a burned out basement and having a dream where the sun bursts out during the full moon.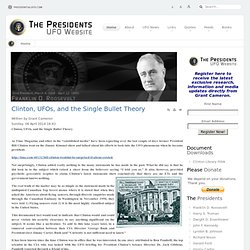 The Presidents UFO Website
Jump to navigation Search Cornell About us / Get the law / Lawyer directory / Law dictionary / Help Out Welcome to LII We are a not-for-profit group that believes everyone should be able to read and understand the laws that govern them, without cost.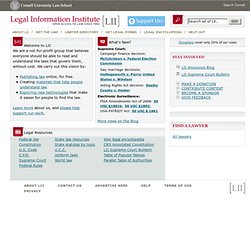 Politics and Statesmanship
Why the State Demands Control of Money - Hans-Hermann Hoppe
Imagine you are in command of the state, defined as an institution that possesses a territorial monopoly of ultimate decision making in every case of conflict, including conflicts involving the state and its agents itself, and, by implication, the right to tax, i.e., to unilaterally determine the price that your subjects must pay you to perform the task of ultimate decision making. To act under these constraints — or rather, lack of constraints — is what constitutes politics and political action, and it should be clear from the outset that politics, then, by its very nature, always means mischief. Not from your point of view, of course, but mischief from the point of view of those subject to your rule as ultimate judge. Predictably, you will use your position to enrich yourself at other people's expense. More specifically, we can predict in particular what your attitude and policy vis-à-vis money and banking will be.