Snacks
Avocado Fries. Oh dear.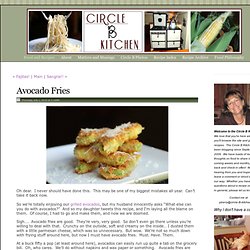 I never should have done this. This may be one of my biggest mistakes all year. Can't take it back now. Peanut Butter Granola Balls Recipe. Looking for the perfect after school treat for you or your kiddo's?
These no-bake Peanut Butter Granola Balls promise to be a hit, and they're only 55 calories each! It's that time of year in many parts of the country where Mom's and Dad's are either secretly celebrating that it's back to school time for the kids (back to schedules and routines!) , or they're sad that summer has already come to an end! I don't have children yet, but, as a former elementary school teacher, back to school time holds a special place in my heart. Peanut Butter Pretzel Bites. Peanut Butter Pretzel Bites These peanut butter pretzel bites are like a cross between a peanut butter ball and a chocolate covered pretzel.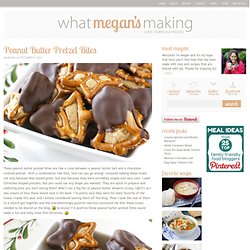 With a combination like that, how can you go wrong? I enjoyed making these treats not only because they tasted great, but also because they were incredibly simple and very cute. I used Christmas shaped pretzels, but you could use any shape you wanted. Goat Cheese and Walnut Stuffed Celery. Goat Cheese and Walnut Stuffed Celery Last month, when I developed a couple of recipes for Duda Farm Fresh Foods, I actually made two celery recipes instead of just one that they asked for.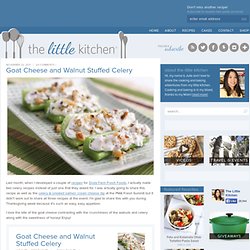 I was actually going to share this recipe as well as the celery & smoked salmon cream cheese dip at the PMA Fresh Summit but it didn't work out to share all three recipes at the event. I'm glad to share this with you during Thanksgiving week because it's such an easy, easy appetizer. I love the bite of the goat cheese contrasting with the crunchiness of the walnuts and celery along with the sweetness of honey! Enjoy! Cheesy, oozy guacamole bean dip - The Kind Life - StumbleUpon.
I first had this at a party about 10 years ago.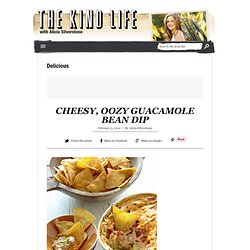 That recipe was my inspiration for this healthier version. We like to make this for football games. My husband Christopher is a huge Cleveland Browns fan. They never really win, but he always roots for them. He dresses our pit bull in a Browns shirt during the games! Peanut Butter Pretzel Bites.
---