1:1Learning
internet_research_for_students
By Wayne D'Orio | September/October 2008 One to one? The request was simple, but it still managed to put its finger on one of the most intriguing technology questions inside K–12 schools today.
One Laptop One Child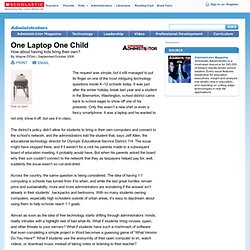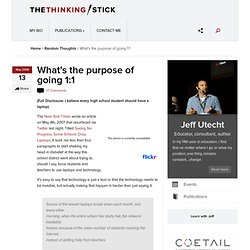 The New York Times wrote an article on May 4th, 2007 that resurfaced via Twitter last night.
What's the purpose of going 1:1 « The Thinking Stick
A One-to-One Future
Ubiquitous technology is essential, and here's proof it works.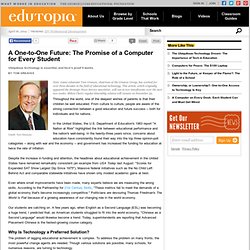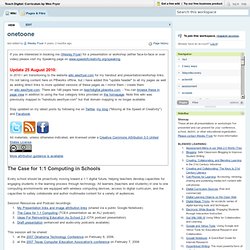 teachdigital / onetoone
If you are interested in booking me (Wesley Fryer) for a presentation or workshop (either face-to-face or over video) please visit my Speaking page on www.speedofcreativity.org/speaking.
Inspirational Talking Points Justifying 1:1 Computing
Ubiquitous Thoughts
1to1 Roadmaps
Resources for Maine Teachers - Introduction