Vocabulary
What is another word for when?
Gotbrainy
Knoword is a quick thinking game that helps boost vocabulary, spelling, speed of thought, as well as increasing analytical, observational and typing skills. When you begin, you will be greeted with a single letter. Underneath will be a dictionary definition to a word, which will begin with the letter in the box. Fill in the rest of the word and be rewarded with points and extra time.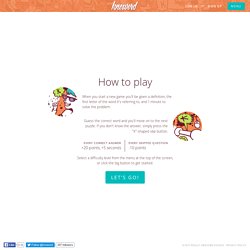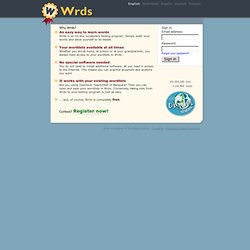 Why Wrds? An easy way to learn words Wrds is an on-line vocabulary testing program. Simply enter your words and allow yourself to be tested. Your wordlists available at all times Whether you are at home, at school or at your grandparents', you always have access to your wordlists in Wrds. No special software needed You do not need to install additional software: all you need is access to the Internet. This means you can practise anywhere and anytime you want.
vizlingo