Crafts
Writingfonts - Make Your Own Handwriting Font. Oh the lovely things. Re-purposing: Tshirts into 5-strand-braided-headbands. I was walking through Target a few weeks ago and noticed this little knit fabric headband that was not just braided together…….but woven.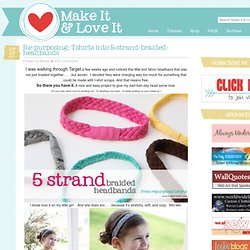 I decided they were charging way too much for something that could be made with t-shirt scraps. And that means free. So there you have it. Always Chrysti - Always Chrysti - 100+ Ways to Creatively Reuse Old Magazines. Button Monogram.
This is a really COLORFUL & creative way to display your child's initial.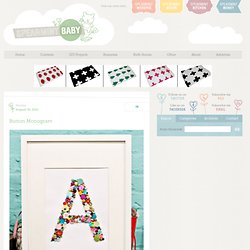 Super easy for sewers & crafters who have lots of extra buttons laying around. Gosh I LOVE buttons… Spring Scrapbook Paper Tree. Hello fellow crafters!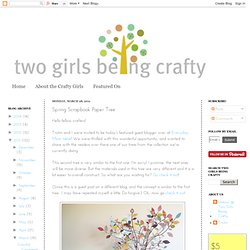 Tristin and I were invited to be today's featured guest blogger over at Everyday Mom Ideas! We were thrilled with this wonderful opportunity, and wanted to share with the readers over there one of our trees from the collection we're currently doing. Craftgawker | look to inspire. Dollar Store Crafts. Fab You Bliss.
---