Writing
Share Get some sleep. Eat an orange every morning.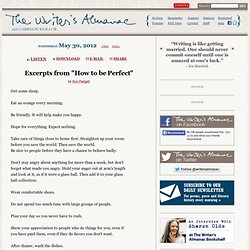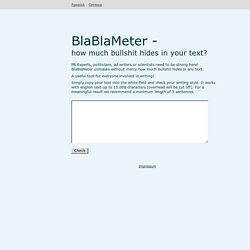 BlaBlaMeter - how much bullshit hides in your text? PR-Experts, politicians, ad writers or scientists need to be strong here!BlaBlaMeter unmasks without mercy how much bullshit hides in any text. A useful tool for everyone involved in writing!
by Mark Nichol Oh, what a tangled web we weave when first we practice to conceive written communication. So many pairs or trios of words and phrases stymie us with their resemblance to each other. Here's a quick guide to alleviate (or is it ameliorate?) your suffering: 1. a while / awhile: "A while" is a noun phrase; awhile is an adverb.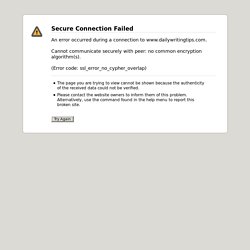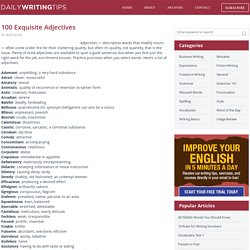 by Mark Nichol Adjectives — descriptive words that modify nouns — often come under fire for their cluttering quality, but often it's quality, not quantity, that is the issue. Plenty of tired adjectives are available to spoil a good sentence, but when you find just the right word for the job, enrichment ensues. Practice precision when you select words.
The Thirty-Six Dramatic Situations is a descriptive list which was created by Georges Polti to categorize every dramatic situation that might occur in a story or performance. To do this Polti analyzed classical Greek texts, plus classical and contemporaneous French works. He also analyzed a handful of non-French authors.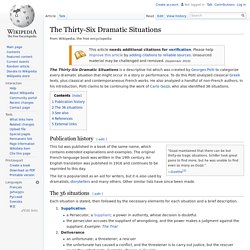 English 50 – Intro to Creative Writing: Exercises for Story Writers More Exercises: Write the first 250 words of a short story, but write them in ONE SENTENCE. Make sure that the sentence is grammatically correct and punctuated correctly. This exercise is intended to increase your powers in sentence writing. Write a dramatic scene between two people in which each has a secret and neither of them reveals the secret to the other OR TO THE READER.