Writing
Share Get some sleep. Eat an orange every morning.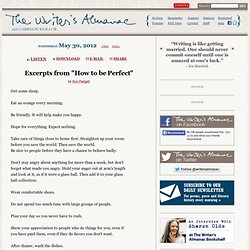 by Mark Nichol Oh, what a tangled web we weave when first we practice to conceive written communication.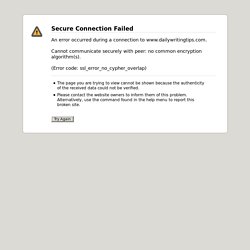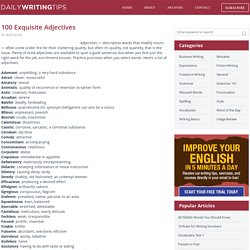 by Mark Nichol Adjectives — descriptive words that modify nouns — often come under fire for their cluttering quality, but often it's quality, not quantity, that is the issue. Plenty of tired adjectives are available to spoil a good sentence, but when you find just the right word for the job, enrichment ensues. Practice precision when you select words.
The Thirty-Six Dramatic Situations is a descriptive list which was created by Georges Polti to categorize every dramatic situation that might occur in a story or performance. To do this Polti analyzed classical Greek texts, plus classical and contemporaneous French works. He also analyzed a handful of non-French authors.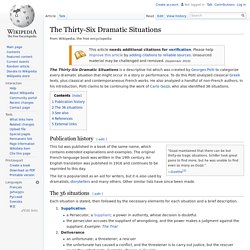 English 50 – Intro to Creative Writing: Exercises for Story Writers More Exercises: