ARCHI DURABLE - PASSIVE
Accueil | Next House
Questions / Réponses - iKOS SAS
LaMaisonPositive - le 1er site marchand dédié aux énergies renou
Carte des Constructeurs de Maison Ossature Bois
Ann Raab, visionary & creator of Olympic Design Group, Inc. , Rainshadow Green Design and GreenPod TM Development, is taking the idea of sustainable living to a completely new level and lifestyle.
Compact modular green homes built for energy efficiency, indoor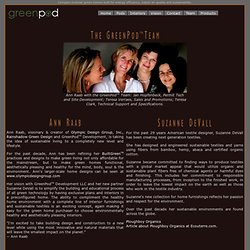 maison préfabriquée, maisons préfabriquées, maison écologique, m
Info légale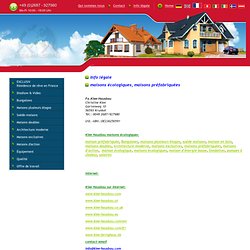 Maison passive - Maison à énergie positive- maison à ossature bois Le pignon Sud en attente de l'enduit Pose des ardoises sur 120 mm d'isolant supplémentaire.en polystyrène additionné de graphite, d'où des performances thermiques améliorées de 20% par rapport au polystyrène habituel.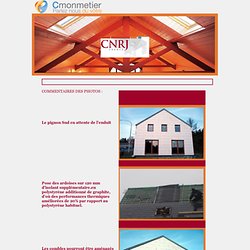 Maison passive par CNRJ Construct
I previously mentioned Modern Shed and their prefab
Small - Prefabcosm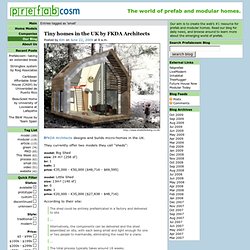 the contemporary house or office, on wheels or afloat
The page you are looking for might have been removed, had its name changed, or is temporarily unavailable. D3 architectes - the drophouse
retreat homes
L u m i n h a u s, a modern mountain retreat
Ecologically Friendly Housing & Modular Housing - Nest & Invest
MODULEX – maisons préfabriquées, usinées, maisons pré-usinés, ch
Questions fréquentes sur les piscines naturelles
Pascal JACOB - Bois, Le Matériau du 21ème siècle
Après le magnifique LoftCube , la société allemande Aisslinger studio a créée le «Fincube », une nouvelle maison durable, transportable et modulaire à faible énergie.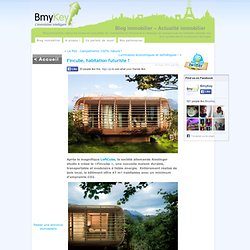 Fincube, habitation futuriste ?