YAActivities
The One Day Cleanse & Kimberly Snyder's Health and Beauty Blog - StumbleUpon. As I've always said, cleansing should be considered a verb, not a noun.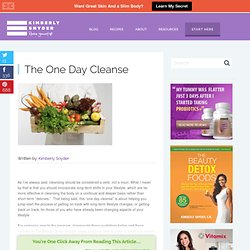 What I mean by that is that you should incorporate long-term shifts in your lifestyle, which are far more affective in cleansing the body on a continual and deeper basis rather than short-term "detoxes." That being said, this "one day cleanse" is about helping you jump-start the process of getting on track with long-term lifestyle changes, or getting back on track, for those of you who have already been changing aspects of your lifestyle For someone new to the program, incorporate these guidelines below and those outlined in The Beauty Detox Solution slowly and over time in order to avoid any drastic side effects.
If you do too much too fast, your eliminating organs (liver, colon etc.) will be totally overwhelmed and overworked. Home page - StumbleUpon. How white holes (might) be created | CosmOnline - StumbleUpon. 10 Awesome Online Classes You Can Take For Free - StumbleUpon. 1. 7 of them are available via YouTube. 2. iTunes is free.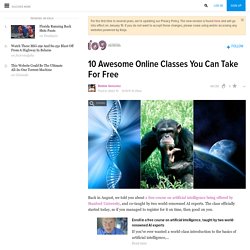 It's clunky, but who cares? Do you somehow lose geek-cred just by installing it specifically for this? I thought geeks geeked out on downloading entire programs just to be able to use it for a single solitary function and then discarding it when done. Www.uwex.edu/ces/cced/downtowns/documents/7_Milwaukee_DMA_students.pdf.
---