Politics
Channel Finder Find TheBlaze on your TV This zipcode is invalid, please try again TheBlaze is available on channel . Spread the word! If you can't find TheBlaze, please call to upgrade your package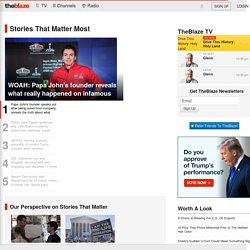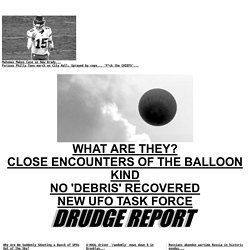 Feds form grand jury to probe Chris Christie's role in Bridgegate... Afghans line up for blocks to vote for new leader... $1.5 MILLION Hotel Bill for Obama's One-Day Visit to Brussels... Holder defends using DOJ airplane for 27 personal trips...
Alternative Right - An Online Magazine of Radical Traditionalism
Articles Jahi McMath is Alive James Coulter She is not a "corpse" More Obama's Internal Devaluation Causes Income Inequality Chriss Street American workers have wised up to the contradiction between employment and deficit spending. But is it too late? More A Conversation with Scott Walker Elise Cooper The GOP's most effective governor lays it on the line.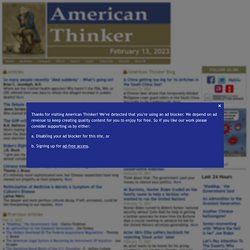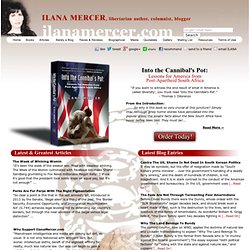 Mass Murderer Exhibits Barren Art Not quite murderabilia, but certainly the "artwork" of a mass murderer. George Bush is exhibiting his hideous, Socialist-realism style art. Dana Perino waxed orgasmic about the Bush art on that joke of a program called "The Five."
ILANA MERCER
[VDARE.com: This Christmas piece is being published on Twelfth Night, when we traditionally either publish our War On Christmas Competition final article...or admit that we haven't gotten around to it.] On Christmas Day, 1914, at the beginning of World War I, British and German troops, locked in mortal combat, had spontaneous a one-day truce to celebrate, in peace, the birth of their God. During my childhood in the 1960s, Christmas Eve and Christmas were the two slowest news days of the year.
VDARE.com Home Page - Welcome!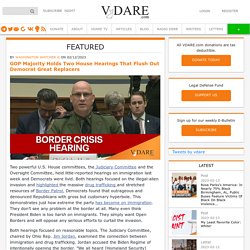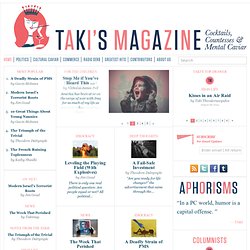 Taki's Magazine, edited by Taki Theodoracopulos
Most Popular Toeing the Line The Irish Genocide Sweepstakes by Kathy Shaidle Sure, the Irish are a little slow, but it took them longer than you'd think to leap...
Chronicles: A Magazine of American Culture