CIO News
Popurls® blue edition | the dashboard for business IT news. Technology Review India: The Authority on the Future of Technolo. FierceCIO. News - CIO.com - Business Technology Leadership. Brace Yourself, Here Comes the Mobile Appsplosion Sat, April 12, 2014 - Companies are engaged in a kind of arms race with competitors to see how many apps they can get everyone to use.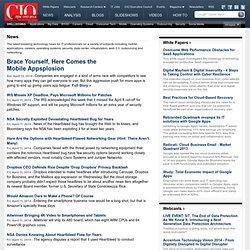 But this aggressive push for more apps is going to end up giving users app fatigue. Full Story » IRS Misses XP Deadline, Pays Microsoft Millions for Patches. IT Management News & Resources | ComputerWeekly.com. IT services Most organisation have outsourced some or all of their IT functions, often using offshore providers, and the use of outsourcing and IT services is commonplace.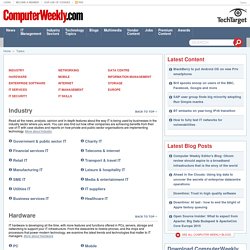 With the advent of cloud computing, other options are available such as managed services and hosting, making it ever more important that IT managers make the right strategic choices.
---