Web 2.0
Diigo Tutorial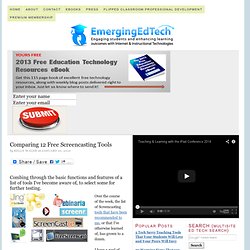 Comparing 12 Free Screencasting Tools
Combing through the basic functions and features of a list of tools I've become aware of, to select some for further testing. Over the course of the week, the list of Screencasting tools that have been recommended to me, or that I've otherwise learned of, has grown to a dozen.
Digital Differentiation
Technology is a tool that can be used to help teachers facilitate learning experiences that address the diverse learning needs of all students and help them develop 21st Century Skills. At it's most basic level, digital tools can be used to help students find, understand and use information. When combined with student-driven learning experiences fueled by Essential Questions offering flexible learning paths, it can be the ticket to success. Here is a closer look at three components of effectively using technology as a tool for digital differentiation.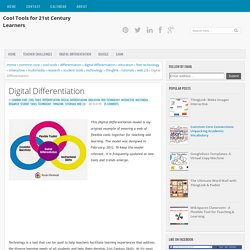 100 Web 2.0 Tools Every Teacher Should Know About
30 Webtools to Transform a Classroom
Technology and Teaching Writing
Is it a given that technology enhances the acts of writing, as it does the arts and sciences of film-making, design, engineering, data collection and analyses, and so forth? What about the teaching and learning of writing?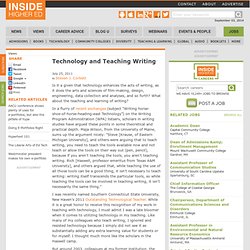 Key Takeaways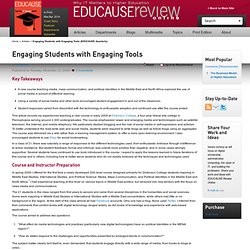 Engaging Students with Engaging Tools (EDUCAUSE Quarterly
Blogs Wikis Docs Chart