Google+
The Ultimate Google+ Cheat Sheet. Google+ is growing like crazy.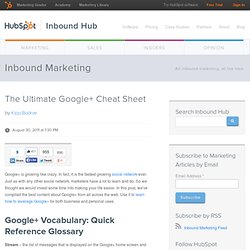 In fact, it is the fastest growing social network ever. Just as with any other social network, marketers have a lot to learn and do. Google+: The Complete Guide. Using Google+?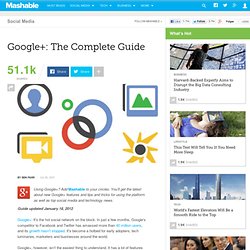 Add Mashable to your circles. You'll get the latest about new Google+ features and tips and tricks for using the platform as well as top social media and technology news. Guide updated January 18, 2012 Google+: It's the hot social network on the block. In just a few months, Google's competitor to Facebook and Twitter has amassed more than 40 million users, and its growth hasn't stopped. How To Use Google+ Waiting for a Google Plus invite?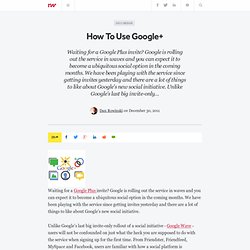 Google is rolling out the service in waves and you can expect it to become a ubiquitous social option in the coming months. We have been playing with the service since getting invites yesterday and there are a lot of things to like about Google's new social initiative. Unlike Google's last big invite-only rollout of a social initiative - Google Wave - users will not be confounded on just what the heck you are supposed to do with the service when signing up for the first time. Google+ Just Became a Better Option for Educators  Update: An FYI that currently, Google+ is only open to individuals who are 18+.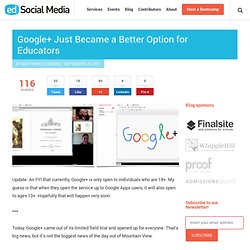 My guess is that when they open the service up to Google Apps users, it will also open to ages 13+. Hopefully that will happen very soon. Today, Google+ came out of its limited field trial and opened up for everyone. That's big news, but it's not the biggest news of the day out of Mountain View. 10 ways to use Google Plus in the classroom | The Theatre Professor. Circles Obviously you are going to want to create a circle for your class and guide them through making a circle for the class as well.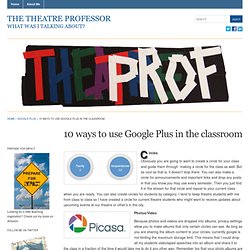 But as cool as that is, it doesn't stop there.
---