Google+
The Google+ Manual
Google+ is growing like crazy. In fact, it is the fastest growing social network ever. Just as with any other social network, marketers have a lot to learn and do.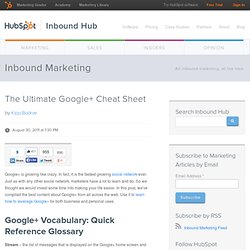 Guide updated January 18, 2012 Google+ : It's the hot social network on the block.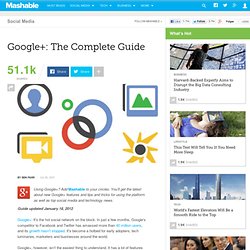 How To Use Google+
Google+ Just Became a Better Option for Educators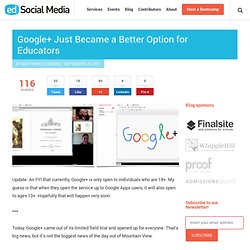 Update: An FYI that currently, Google+ is only open to individuals who are 18+.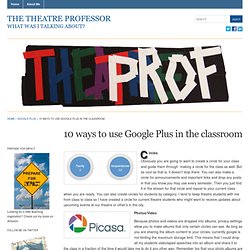 Posted by Michelle on July 24, 2011 in Online Learning , google plus | C ircles Obviously you are going to want to create a circle for your class and guide them through making a circle for the class as well.
Google Plus, Circles, Hangouts + My Class » Brad King